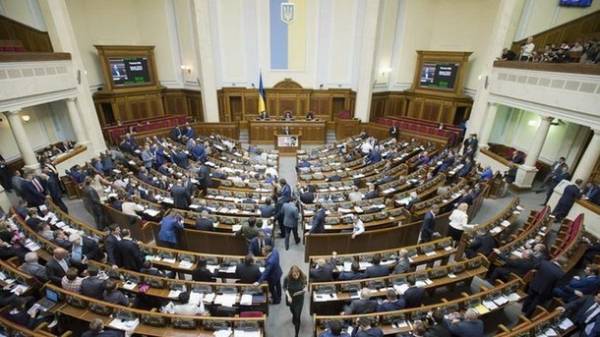 The minimum pension want to increase to 1373 UAH not since December, and from 1 October this year with the abolition of the taxation of pensions to working pensioners. This was at a meeting of the conciliatory Council in the Verkhovna Rada, said Deputy Prime Minister – economy Minister Stepan Kubiv.
"On health reform I want to thank the MPs who last week supported health reform. It is a real state decision that was not taken for 25 years. We did it and together with you we understand and feel the responsibility and these comments that you can submit, the government is open to dialogue. Reform must give an important result and we passed the bills in this direction," – said Kubiv.
According to him, there is another strategic reform, which said Irina Lutsenko, which is waiting for all of society, is pension reform. The President of Ukraine and the national Council of reforms supported by the government and developed by the Cabinet reform project.
"In the coming days we will submit a bill to BP and expected to support the deputies, because we are talking about decent pensions for our citizens and it should be a priority for all of us regardless of party affiliation or political beliefs. Pension reform envisages: 5.6 million Ukrainian pensioners will receive a higher pension since October of 2017; the introduction of a unified approach to the calculation of pensions for pensioners using the average wage level 3764 UAH (thus part of the retirees after the pension review will receive almost twice as much); the government proposes from 1 October instead of 1 December, as provided by the budget, review of the minimum pension, it will grow to 1373 UAH. That is, the growth of payments this year will affect nearly 9 million of the 11.9 million pensioners", – said Deputy Prime Minister.
From 1 October the government proposes to abolish 15% tax on pensions to working pensioners. "Of the 2.3 million working pensioners pensions are now taxed at 494 thousand pensioners. The government offers to those who work, receive wages and pensions in full. From 1 January 2018 will be the established uniform rules of calculation of pensions. Increase protection of workers in hazardous industries. The new system will continue to strengthen and support human life. Additional contributions ERUs from 1 January 2019 men to 35 years will accumulate in their individual pension accounts", – said Kubiv.
As earlier reported, the BPP also spoke about the remarks of the President of Ukraine Petro Poroshenko to pension reform.
Comments
comments