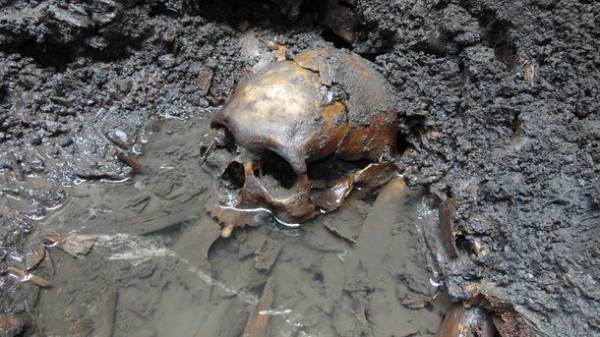 In the Mexican state of Veracruz discovered made drug trafficking a grave in which there were 47 human skulls, said the state's attorney Jorge Winkler.
According to the Prosecutor Winkler said that the skull found in eight pits located 10 kilometers from the city of Alvarado
Most of them disappeared about a year ago.
Since 2010 in Veracruz I was missing about 720 people. This state on the Gulf coast has long been a scene of confrontation between two powerful drug cartels, the "Los Zetas" and the "Bay". Factions vying to control the drug trafficking in the United States. "Los Zetas" was previously the military wing cartel "the Gulf", but in the middle of 2000-ies was separated as an independent criminal organization.
Earlier it was reported that inthe region of Mexico have discovered 32 bodies and nine human heads in the state of Guerrero in the South of the country. The remains of the victims recovered from 17 of clandestine graves on a hill in the village of Pachuiski.
Comments
comments