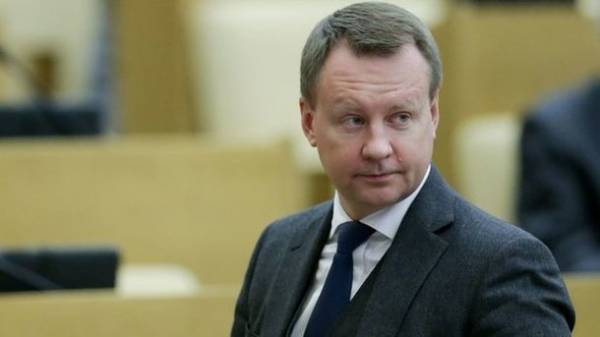 At the request of the Prosecutor's office of Kyiv 36-the summer inhabitant of Pavlograd of Dnipropetrovsk region, who the day before had been detained on suspicion of involvement in the murder of ex-Deputy of the state Duma of the Russian Federation Denis Boronenkov, the measure of restraint in form of detention.
"The court, considering the arguments of the Prosecutor, found them reasonable and agreed to take the suspect into custody for a period of 60 days… ", wrote on Friday evening a press-the Secretary of Prosecutor's office of Kiev Hope the maximes in his Facebook page.
She noted that during the meeting of Goloseevsky regional court of the capital, the Prosecutor led evidence of the involvement of the specified person to organise and direct the Commission of murder D. Boronenkov.
"In addition, in his application, the Prosecutor noted that the man was a defendant in another criminal proceeding which is currently being considered Novomoskovskiy district court of Dnipropetrovsk region on charges of committing a series of violent crimes involving firearms," wrote the maximes.
According to the press Secretary of the prosecutors office, as a risk, the Prosecutor pointed to the ability of the suspect to abscond, influence witnesses, to destroy or distort things or documents relevant to the investigation or otherwise obstruct the criminal proceedings.
"Man charged with paragraph 12 of part 2 of article 115 of the criminal code of Ukraine, that is premeditated murder committed on preliminary arrangement by group of persons," wrote N. Maksimets, adding that the validity of the decision the court determined prior to August 13, 2017.
As reported, ex-the Deputy of the state Duma of the Russian Federation Dmitry Voronenkov was killed in the center of Kiev on March 23. The murderer was wounded by a security guard of former MP and later died in hospital. According to the people's Deputy of Ukraine (fraction "popular front") by Anton Gerashchenko, the murderer – the agent of the Russian intelligence embedded in the Ukrainian power structures, Parsow. The security service of Ukraine checks, whether was Parsow agent of the Russian FSB.
Boronenkov the killer had an accomplice, Jaroslav Levenets, 2012 – wanted for economic crimes.
June 15 in Pavlohrad, the representatives of the state office of public Prosecutor together with the police conduct investigation in the case of the death of D. Boronenkov. "Law enforcement authorities carry out the detention of persons suspected of involvement in the crime. Also carried out necessary procedural actions, in particular searches. Detainees law enforcement officers delivered in branch of police for further necessary investigative actions", reported the press service of the national police of Ukraine.
Later, the press service of Kyiv Prosecutor's office reported that the proceedings are being detained one person who reported suspicion of involvement in the crime and present the suspect under investigations.
Comments
comments