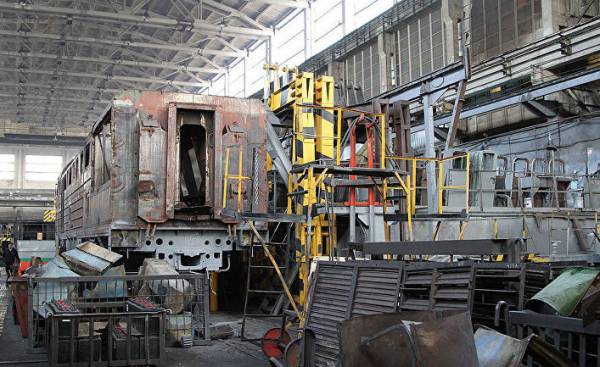 The head of the Association of mechanical engineering and Metalworking industries Vilnis rantins told Delfi that happens with the industry in Latvia, whether there is life on the ruins of the flagships of the Soviet industry, why the delay in tax reform is dangerous, as the world Bank had deprived the country of "brains" and how they now return that we can compete with the Chinese and what should be proud of.
Recently, economy Minister Arvils Aseradens told Delfi that the Latvian economy is on the rise — increasing production, logistics, construction, IT industry, agriculture… And if the government will be able to carry out the planned tax reform, the development of the country will go by leaps and bounds. The question is where: in production, as Lithuania, or in high technology, Estonia.
The portal Delfi asked what this bill thinks the Plenipotentiary representative of the industry, which ranks third on the turnover (after food and wood) and the second largest exporter (after wood). Industry, which is often called among the main buried after the collapse of the Soviet Union.
Delfi.lv: At the turn of the 19-20-th century Riga was the leading industrial center of Russia, of Bicycle factories were about six. In Livonia and Courland, the industry gave 38% of GDP. In Soviet times — as many as 42% of Tajikistan's GDP. What now?
Vilnis rantins: Today manufacturing represents about 12% of Latvia's GDP (plus about 4% other industry, approx.ed.). In developed European countries, such as Germany and Sweden, it is more than half. Bicycle production we have today is reborn, but in General we have lost a lot. Frankly, the major industries in our industry is almost gone.
— In your opinion, you can save major enterprise of the Soviet industry?
— Probably not, even if politicians were not so determined to fight with the past. People simply have no money to pay. Money was neither in Latvia, nor in Russia. Enterprises make products for the government, sent a party into the territory of the former Soviet Union, and the money they never received. Of course, soon had to declare insolvency. By the way, our "Rafiki" throughout the Union, many people still remember the good word. Was at an exhibition in Kazakhstan colleagues are asked to find spare parts, because in the southern republics, they are still running around the mountains. The conscience did.
Our plants were interested in and specialized European enterprise, but too unstable was the situation for investors. Remember, we were supposed to go to a meeting with the leadership of Volkswagen, but in the evening changed the Minister, with whom was the agreement — we never went. And Mercedes Benz were thinking of moving here part of the production, but decided not to…
— Some fragments of the former flagship of Soviet industry still remained — in the ruins of Alfa, Rath, WEF working for different companies?
There's something. Alfa Alexander Kuznetsov (Chairman of the Board of JSC Alfa RPAR — approx.ed.) deals chips, Rath makes the electric motors, equipment for trains, but they almost stopped deliveries to Russia is not profitable, while trade in Belarus and the West. From VEF almost nothing left…
Today prevents to develop to our industry?
— Enterprises with high energy intensity, like Liepājas Metalurgs all this time greatly hampered by high prices for electricity from large "green component". Our Association has long fought for, to the Latvian industries were the rules of the game at least was not worse than in neighboring countries. After all, our main market is North from Germany, and whose products there choose depends on our competitiveness.
Second, for small and medium-sized enterprises it is vital that all profits are immediately taxed. In any case one that is invested back into the development of production. We started writing to the Ministry of economy in the late 90s of last century, together with the Estonians. But our neighbors have introduced this practice back in 2000-m to year, and we just now got through. In the end, if in the early 90s we went on an equal footing with the Estonian heavy industry, they now have the output of one person is almost twice more, and the development is different pace. Well, now that the government there were people who were not afraid to take a chance…
You mean the expected tax reform?
Yes. Better late than never. All of today's offers Finance — that's what we write for 20 years: competitive cost of energy for energy-intensive companies, reduction of labor taxes and the exemption of reinvested earnings from tax… I Hope that following this will also solve another problem: now the company is forced to pay its employees sick leave up to 10 working days, and the Estonians — zero. And our people love to "cheer" especially when the garden is to plant need.
But the main thing — to start. Without delay. Reform good invented, but if it is not approved, then the next — again the elections to the Sejm, and thus again will not be to the economy.
Western companies have competition nowhere — came the recommendation of the world Bank
— What else soul hurts our manufacturers?
— Another sad story — our education. In Latvia has traditionally been a strong technical intelligentsia. The Germans with envy I said, Vilnis, with such engineers to your country is not afraid of any crises. But when the enterprise came new owners, some of them drove out half of the engineering staff, considering them parasites.
Remember "lining" in the early 90's there were almost no engineers: part of the guys immediately left to build trains to the suburbs. As a result, the insolvency in 1996. When the work was able to resume, the quality of the trains, which the enterprise had as renovated altogether, it was not so… What did our novagazeta, over the work of the world Bank…
— How?
I will never forget. In 1993, one of our Prime Ministers said that the industry of Latvia is not necessary — this is a country of tourism, banks and services. We resolutely refused all old. Major Western companies we compete for anything, and in 1995, came the recommendation of the world Bank, saying that children learn so hard, why do they need compulsory mathematics, physics and chemistry have made them optional. I believe that decision was the real crime. After all, students like solved: why strain if you can not strain? And about the math with the physics forgotten for many years. Competitions in technical universities simply did not — took all.
But in many European countries such a policy of education: most importantly, the child in the school was happy — let him teach them what he wants. And missing frames smart buy in India, for example. And cheaper than your raise.
— Do you know how many percent of the students of the universities of great Britain and the United States — local? Little. They catch brains around the world. But we are not so rich to buy other people's brains, and their scattering. We treat them like gold.
After the crisis, the Latvian enterprises have sharply reduced the number of workers. Entrepreneurs began to actively implement new techniques and technologies that allow you to achieve the same production volume with fewer employees. Everything was computer-controlled machines, and if before every lathe and milling machine "attached" one working, now instead of three or four turners need one worker, but highly skilled. And immediately revealed a huge shortage of skilled labor.
In this sense, I am even more concerned with not higher and not higher education but basic. Director technical colleges complain that comes graduate the ninth grade and have the first six months learning the basics of mathematics and geometry. He even angle really trying not able.
Vocational schools in Soviet times was not considered the most prestigious place. There were often those who have nowhere else to go did not expect.
— Working to get children interested in technology. We bought our German colleagues, an 18-metre bus Technobus, equipped with a small computer-controlled machines, complements the 3D printer and the modern welding apparatus — and put in schools. In the last academic year it was attended by eight thousand students — children very interesting! More convincing figures: operator-controlled machine can get more than a thousand hands in a month. But yet young enough, and the old man we lost.
In the end, we make frenzied purchases of imported low-floor trams and buses, on turn — again, not our trains. And could yourself?
— Now — no. In fact, in the world right now nobody is doing anything from the bottom up, usually such orders are completed in cooperation, but Latvia could participate. We have been fighting for, to our companies was more profitable to participate in the tenders for purchase. After all, let our goods more expensive by 15% of, say, Chinese, but it is still cheaper to buy the — is jobs, taxes. Last year managed to achieve changes in the Law on public procurement in order in the first place was not the cheapest offer and the most economically valuable.
We have company, which ousted the Chinese from the Latvian market
Minister UserAgent has reported that even without reform, our industry quickly took off. This is due to what?
— If you look at the graph of development of our industry engineering and Metalworking, all sectors are really growing. And our shipbuilding works fine, and the auto industry in Latvia do trailers, parts and components for car Assembly plants in Scandinavia and Germany. And since the peasants of the prices of products went up, they on the technique began to glance with an appetite. We have started to accrue to the NATO orders is a very promising direction. Well we have with a product: from Valmiersky cans for gasoline and fire systems to CHP heating systems. 78% of products exported to more than hundred countries of the world.
In decline the only metallurgy. But otherwise, if you have been out of the game Liepājas metalurgs! This company was given six per cent of the entire industry in Latvia…
The Minister argues that Liepājas metalurgs here will work again, saying, already, six candidates for investment.
— I would be very happy! But let's be honest: producing in Europe today, construction rebar — is unprofitable. Not here to keep up with prices India, China, Brazil, Russia. The more that we have electricity is more expensive than the Scandinavians. Today more than 50% of the world's steel China makes, and ten years ago they gave only 11%. This is the pace! Our industrial volumes for them is ridiculous. When I went there for a meeting, removed from the booklet all the absolute figures, leaving only the interest. Because our half a billion turnover for them is nothing.
— How can we compete with that?
— And do not compare and try to make cheaper — have to find their niche.
— But they — with a mustache: you've made a niche, and they jumped in there, but cheaper!
They immediately jumped, and the next year. And you, during this time, it is necessary to think again and to give something new. About competition with China, we have bad examples and good. There is a company that manufactures hinges for containers — it drove the Chinese to our market. But there is another, which has made excellent tools, demand in the Russian market, but China began to sell their much cheaper. And alas.
— So, maybe it makes no sense to resurrect Liepājas metalurgs?
— Is. A very good location — the port is near, the cost of logistics are minimal. The factory, according to metallurgical standards, small: after reconstruction there smelted at 800 thousand tons per year. Fortunately, all the equipment was saved, thanks to the selfless staff and nemorose winter. Just need to find your "smart" niche. For example, to produce a special kind of steel with special properties.
Latvia does crazy impossible! Mass production — not about us. Therefore, we need a strong engineering staff and the leadership of the new formation. My generation's time to write off. Best of all today I feel companies have Directors working energetic people of 30-50 years — and they have an experience, and modern education, and the market feel and risk not afraid.
— Can you name a few businesses in your industry that we can be proud of, instead of pulling your hair out by the loss of Soviet leaders?
— With pleasure! I'm always for that not to diminish our dignity. We really have a very interesting and promising venture. Of course, I will never forget our pride Sidrabe, whose story is created in 1962, the Bureau of the vacuum coating. The company specializiruetsya on the creation of unique equipment for the vacuum coating, which they have several hundred kinds, worked for NASA and NATO.
SPC Latvia makes metal custom Western architects, such as those based on them build houses. Peruza's first and only world manufactures equipment for mechanical cleaning of small fish, that this was done entirely by hand, and they adjust their innovation for a specific farm. Bucher Municipal manufactures machines for the cleaning of streets and yards, Fonons — heat pumps and compressors, Komforts — large heating system, Mono Transserviss — trailers, Rīgas Dīzelis DG — diesel generators under the order, for example, on yachts, Skonto Plan — miscellaneous buildings modular, up to hospitals, Ziegler mašīnbūve — combine harvesters for maize and sunflower, Rešetilovs — equipment for environmental recycling and cleaning…
In General, I am very optimistic. Yes, and how differently? We have nowhere to retreat. No good uncle will not come to help us, uncle will come for us to make money and last brains to pick, and we don't need, we have style and brains.
Comments
comments