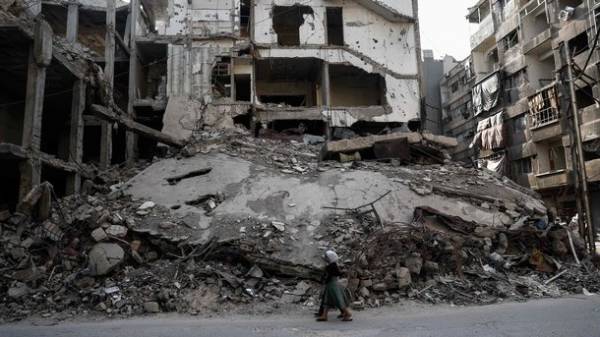 Russian centre for the reconciliation of the warring parties in Syria said that Syria had "staged photography" with the consequences of attacks using chemical substances, RIA Novosti reported.
Claims to the Russian side, this was supposedly reported by local residents and the Syrian opposition.
"N. p Sarakeb and Jisr-EA-Shugur special "videomagazine" in the past week were "staged shooting" the alleged consequences of attacks and air strikes, including with the use of "toxic substances", — stated in the message.
Also, the Russian center, noted that "consultants" surveys using chemical agents in Syria was cameramen, shooting for the television channel Al Jazeera of the events in Syria.
We will remind, on April 4 in Syria's Idlib province was dealt a powerful airstrike using ammunition with a chemical substance. In the airstrike killed at least 100 people, and about 400 were in hospital.
Later in mass media there was information that ammunition was sarin. This information was confirmed by the Ministry of health of Turkey. The Minister said that the chemical attack in Syrian Idlib had used poison gas sarin.
We will remind also that earlier the Russia's permanent representative to the UN Vitaly Churkin stated that "children in Syria are sprinkled with dust, to provide for the victims of the bombing".
Comments
comments