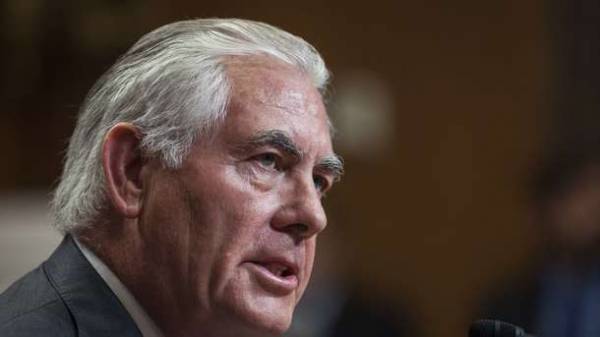 The Secretary of state of the United States of America, Rex Tillerson believes that the tightening of sanctions against the Russian Federation should take place only when equal participation of all allies.
The Secretary of the state Department, said during hearings of the foreign Affairs Committee of the house of representatives, which was broadcast on the state Department website.
"Sanctions are a very versatile tool. Unilateral sanctions are not as effective as multilateral sanctions. And if we think about additional sanctions, one of my goals, and I take it as my responsibility lies in how to us, I will incorporate other allies to tell them that they too should respond in the same way," – said Tillerson.
"These sanctions have had a effective pressure, and I know that's what we all want, and you persist like this, I agree with that… We can carry out unilateral steps, but if we do it independently, and we get little support from others, then they will be defective, and Putin will know that they are defective," said the Secretary of the U.S. Department of state.
Comments
comments