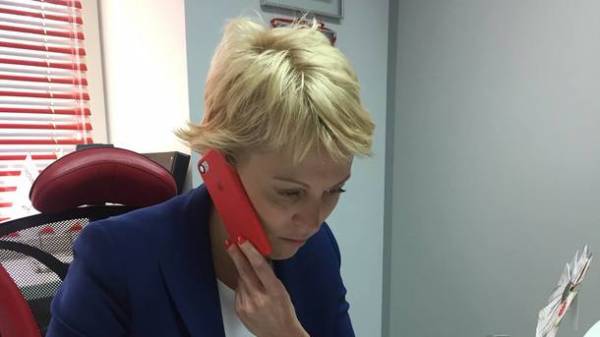 Advisor to the Minister of Finance, former Deputy Finance Minister Elena Makeeva considers sanctions against Russian companies involving Ukrainian business and to create conditions for development of Ukrainian IT products for accountants.
She wrote about this on his page in Facebook.
According to the financier, most accountants and Ukrainian companies are just 1S and alternatives of this product for the mass market in Ukraine.
"SAP, Oracle – ERP system is not an option, because such products are very expensive and … not every accountant knows how to use them… No SAP, no other similar product in the basic version do not have tax modules, thus the investment becomes more expensive to develop them," says Makeev.
Former Deputy Minister of Finance believes that the quality of tax audits will deteriorate, and the use of unlicensed or sanctioned software or you need to be ready for the visit "guests".
As an alternative to prohibited software products should consider the outsourcing of accounting services, says the expert.
"Of course, this service is more expensive than a staff accountant. However, in terms of the sharing economy such a service in terms of demand growth can be significantly reduced by the market," she says.
Makeeva predicts that the Ukrainian IT-companies will develop a new product for accountants, but not this year.
"A good prospect to change the accounting profession for those who are tired of the constant changes and tax audits… back to the leaves – photographym, Excel. Sure the pay and such accountants will increase, wanting to return to the Sovietization will not be much," concludes the Minister's Advisor.
As reported, on may 16 , President Petro Poroshenko has signed the decree about introduction of sanctions against Russia.
Only in the doghouse was already more than 450 companies and 1228 individuals, a ban will be in effect from one year to three. In the new list — odious military concern "Almaz-Antey", defending the Russian position on shot down over the Donbas "Boeing", the number of Russian airlines and companies that deal with construction in the Crimea.
The violent reaction to the decision to block the resources of the company "Yandex" (Yandex.Money, Yandex.Tube, the website "IMDb", same browser, etc.), the resources of the company Mail.ru (social network "Vkontakte", "Classmates" and the mail), and accounting program "1C".
It is noted that sanctions against Russian Internet resources is for three years.
Comments
comments