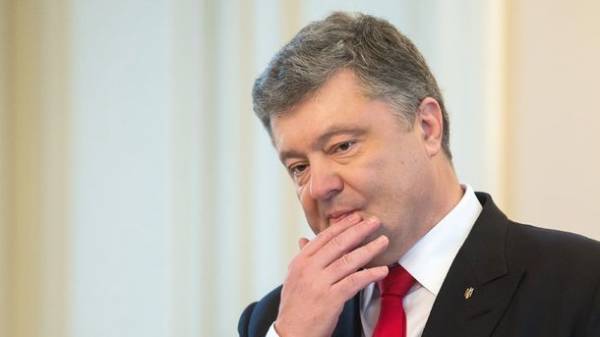 Representatives of the Ukrainian and American sides agreed to meet their leaders Petro Poroshenko and Donald trump in the near future. About it the correspondent of "Today," informed sources in diplomatic circles.
So, according to the source, the expected two-day visit next week. Poroshenko will travel to the US on 19 June and a meeting with trump will take place probably on June 20.
The same information was confirmed by sources European truth.
"We are talking about a full-fledged state visit Poroshenko in Washington, which will include all meetings with key persons, including with President trump," – said one of the interlocutors.
Also another source said that the meeting between presidents Poroshenko and trump is scheduled for next week. It is expected that the visit will begin on Monday, June 19.
Note that on the President's website still has no announcement regarding the visit of Peter Poroshenko in Washington.
Previously Deputy head of the presidential Administration Konstantin Yeliseyev said that the failure of the visit of Petro Poroshenko in the United States in winter, was connected only with internal problems in the White house.
Comments
comments