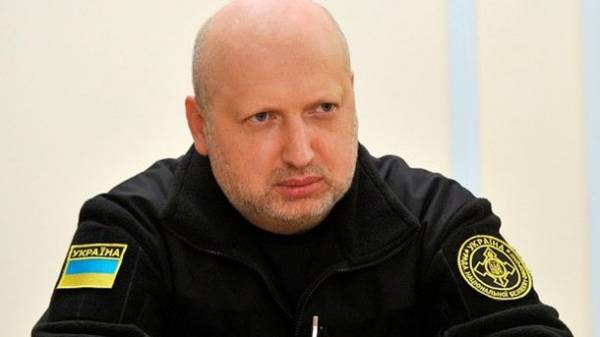 The Russian side strengthens its military infrastructure along the border with Ukraine, said Secretary of national security Council and defense of Ukraine Oleksandr Turchynov.
"Only in recent months repeatedly declared a ceasefire that was not respected by the aggressor, even during the day," he said.
According to the NSDC Secretary, Russian troops are daily firing of all Minsk agreements prohibited weapons. "We are losing not only the military but also among civilians. Made constant attempts to break the Ukrainian defense," he said.
Turchynov stressed that on the Russian territory there is a continuous transfer of weapons, ammunition, military equipment, military personnel and mercenaries. "And the thing that worries us is the rapid growth of a powerful group of Russian Armed forces along our borders. These thousands of assault units can at any time to connect combat operations against the Ukrainian army. We should all take this into account and be ready for this," he explained.
According to him, this land borders with the Belgorod, Voronezh and Rostov regions, that is, all the Northern and Eastern frontiers. "From the Azov sea to the border with Belarus created a powerful military infrastructure. In addition, preparations for the large-scale military exercises "West-2017″, which the Kremlin plans to conduct in early September. The exercise will take place, including on the territory of Belarus with use of aviation, armored vehicles, artillery, special operations forces. Thus, it will ensure a huge concentration of troops, looming over the Western part of Ukraine, which creates for us a very serious threat," he added.
Earlier, Alexander Turchinov said that Ukraine should end the military operation in the Donbass, and go to the new format of defending the country against the hybrid war with Russia.
Comments
comments