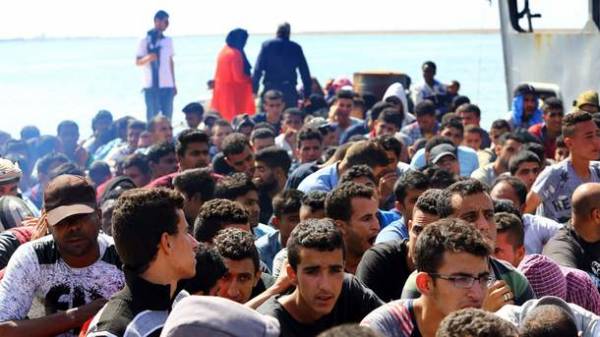 Australia Sunday, 21 may, announced an ultimatum to more than seven thousand refugees who arrived in the country on boats. The government gave them time until October to prove their right to asylum. If they do not, they are deported and forbidden to return, writes Deutsche Welle.
"If people think that they can Rob the Australian taxpayer (…), then I'm sorry, the game is over," said the Minister for immigration of Australia, Peter Dutton.
Dutton noted that the maintenance cost of 50 thousand asylum seekers who arrived in the country until 2013, mainly from Afghanistan, other Middle East countries and Sri Lanka is about 1.4 billion USD a year.
Before the arrival of the conservatives to power in the country in 2013, the previous government, the labour party was able to handle only 20 thousand of them. Of those that remained, the application for asylum was rejected about three thousand refugees. About 7,500 people, according to the government, presented documents confirming their right to asylum.
Lawyers for the asylum seekers harshly reacted to the statement of the Minister, noting that the refugees have been waiting years for passing the complicated and lengthy procedures for the confirmation of their right to asylum.
The actions of the government of Australia for a long time cause a significant concern of human rights organizations, in particular, because of the practice of refoulement of asylum-seekers in camps on remote Islands in Papua New Guinea and Nauru. In the camps and on the Islands of the refugees, according to human rights activists, were attacked and harassed.
In addition, even those among them who have received the right to asylum was forbidden to return to continental Australia.
Comments
comments