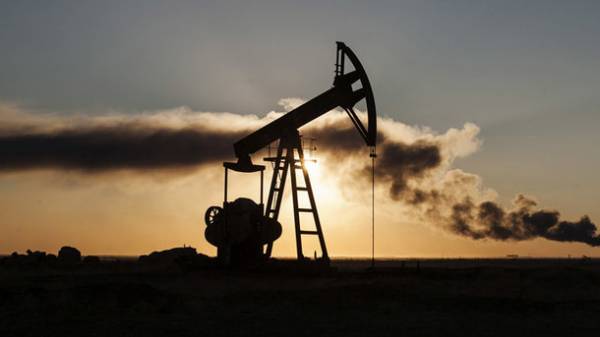 Oil prices reference marks are reduced on Wednesday as investors doubt the effectiveness of the undertaken by the countries-members of OPEC and other States of measures to reduce production, but also fear a further increase in fuel inventories in the United States.
So, the price of April futures for Brent crude on the London ICE Futures exchange to 18:10 decreased to 55.8 per barrel. Quotations of futures contracts on crude oil for April on the new York Mercantile exchange (NYMEX) by this time dropped to 53,55 dollars per barrel.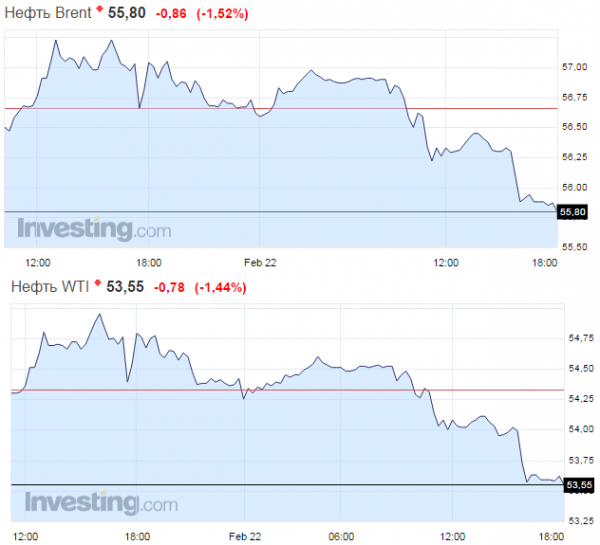 The Minister of energy of Qatar Mohammed al-Sada believes that the reduction in investment in the oil industry poses risks of a sharp rise in prices in two to three years. However, he noted that the forecasts for the global market this year has improved. In the result of an agreement with other OPEC countries, the oil reserves will decrease, and the rebalancing of the market will occur later this year, says the Minister.
Market participants are waiting for data about oil stocks in the USA, which this week will be released on Thursday instead of the traditional environment due to the fact that this week was a day off. Analysts on average expect that for the past week, the reserves increased by 3.5 million barrels.
Analysts at Goldman Sachs reiterated a forecast that WTI in the second quarter will rise to $57,5 per barrel before sinking to $ 55 per barrel for the remainder of this year.
Bank of America Merrill Lynch downgraded the assessment of the cost of Brent until the end of 2022 to $50-70 per barrel from the previously expected $ 55-75 per barrel.
At the same time experts ING raised its forecast for Brent in the first quarter of the current year to $53 per barrel from the previous $ 45 per barrel, in April-June to $ 50 per barrel from $ 45 per barrel. In the second half of the year oil will cost an average of $ 45 per barrel, experts believe.
Meanwhile, analysts at Citigroup raised the forecast of average Brent crude prices in the first quarter by $ 5 to $ 55 per barrel for the second quarter – $ 2 to $ 56 per barrel. They also admitted that Brent may rise to $ 70 per barrel by the end of the year.
Comments
comments