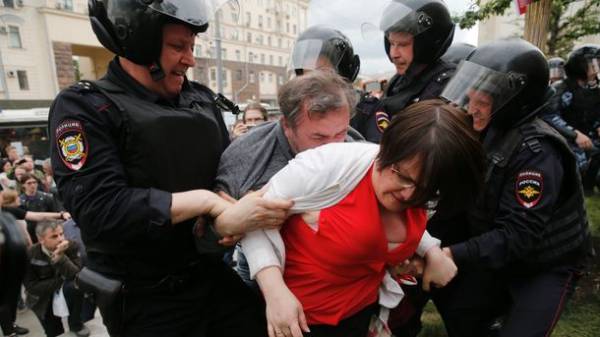 On 12 June in Russia has passed Day of Russia. In many Russian cities hosted peaceful mass protests, but the local police arrested more than 800 activists.
The security forces were thrown into paddy wagons indiscriminately: boys, girls, politicians, Pro-Putin parties.
The excesses of the police angered many social media users. Also noticed that among the dispersing crowd of security forces were former Ukrainian Berkut officers, who fled to Russia after the Maidan.
Best documentary in Russia to 2017!!!
Watch until the end: it is only fifteen minutes.
pic.twitter.com/m8YSrpoulP
— Foreign Rossi (@Fake_MIDRF) 12 Jun 2017.
The celebration of day of Russia: in 1996 and in 2017 pic.twitter.com/GIIXJ6Irmx
— Uncle Shu (@Shulz) 12 Jun 2017.
The day of Russia in Moscow in one photo pic.twitter.com/wneVs21fry
— Rustam Bilyalov (@rzjavchina) 12 Jun 2017.
1. Great
2. The little Russians.
Not to be confused. pic.twitter.com/JPIPSauC2N
— Read, suffer (@Spacitepomogite) 12 Jun 2017.
A descendant of Lermontov pic.twitter.com/tv5TBYdHR7
— VP (@sranysovok) 12 Jun 2017.
Cognitive dissonance. pic.twitter.com/Y6dR4kzFCc
— Minang (@crimeapanda) 12 Jun 2017.
Rosiya from you in one photo. pic.twitter.com/fU6XLMCj73
— Neogene Tetyana (@ian_tanya) 12 Jun 2017.
in Moscow, riot police unbolted and dragged the boy, who chanted "no to fascism"..
what did you read about the Russian anitfreeze?
Romanian — a hundred (@latiniano) 12 Jun 2017.
Harry Potter and fantastic beasts. pic.twitter.com/WHRZaIzw3h
— Sapienti Cat (@SapientiCats) 12 Jun 2017.
Muscovites [email protected] the guys from Ukrainian Berkut pic.twitter.com/URfb7GyjUn
— Elena In® (@B_Elena__) 12 Jun 2017.
Surely at this point the policeman suburbs myself fist, will now be able to apply for an apartment pic.twitter.com/jMiwrDn1lV
— Uncle Shu (@Shulz) 12 Jun 2017.
PHOTOFACT! Police detain dangerous criminals:
pic.twitter.com/R9sAbCL7af
— Foreign Rossi (@Fake_MIDRF) 12 Jun 2017.
The protests in Ukraine
Protests in Venezuela
Protests in Russia
Important not to confuse. pic.twitter.com/XpQS9YbO5e
— Plahouse (@HuSovbezOOH) 13 Jun 2017
guys, I guess I will have a flat, perhaps kopeck piece pic.twitter.com/g4CCYk5e6E
— enemies over the hill (@Lndcalling) 13 Jun 2017
"Russia will be free"
Photo by Georgi Markov pic.twitter.com/kl02nL7pHO
— Timur Khorev (@TimurKhorev) 12 Jun 2017.
With the past! pic.twitter.com/xdKvH24xpT
— (@OraclePigFuntik) 12 Jun 2017.
"The Constitution cannot protect the people. This paper. People must defend the Constitution." Snowden gave the best comment about yesterday's rallies. pic.twitter.com/lkpsmD7VCB
— Perzident Roissi (@KermlinRussia) on June 13, 2017
Insanely beautiful and brave girl from Dagestan was detained by the police for organizing and participating in a rally against corruption. pic.twitter.com/XWdARH52Gl
— Ellen Sheidlin (@sheidlina) 12 Jun 2017.
That's as cowardly brutes, and
photo by @EvgenyFeldman pic.twitter.com/8iFXQskkWs
— Tikhon Dzyadko (@tikhondzyadko) 12 Jun 2017.
Nashi people, sudi.
Ukrainian Berkut vzhe roshana mdingi in Moscow in form riot pic.twitter.com/Pa0HKeG9y3
— Krus (@IamKrus) 13 Jun 2017
Did you know that a mole more than anything afraid of the smell of burning tires? pic.twitter.com/XP3urqpUPs
— Our Canada (@NashaCanada) 13 Jun 2017
On The Day Of Russia!!!
pic.twitter.com/lrJfjY0v47
— Foreign Rossi (@Fake_MIDRF) 12 Jun 2017.
Russia is again on the front page of world Newspapers!
Again, Putin is a huge amount of money spent on Oliver stone and all in vain! pic.twitter.com/ucYrlZOMQW
— Sarcastic news (@_U_R_I_c) 13 Jun 2017
Russian rally. Senseless and merciless with 2 sides.
9(!!!) visible streamers just for one photo.#russianpresident pic.twitter.com/dbm179aN2p
— Nikitich (@DNikitich) 12 Jun 2017.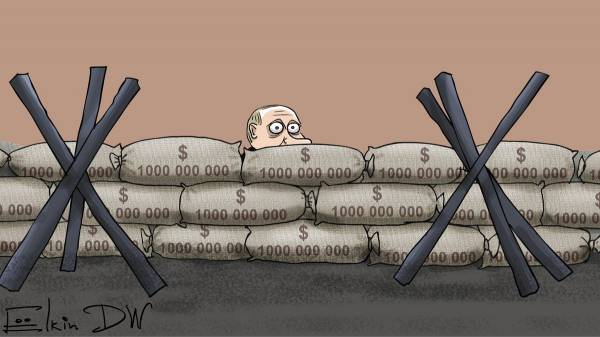 Comments
comments