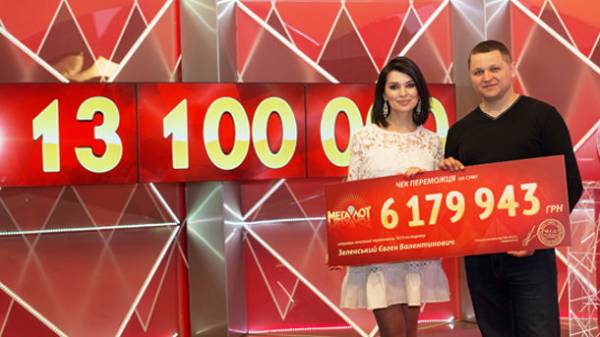 Last weekend (25-26 March) Kiev met the new Ukrainian multimillionaire. Evgeny Zelensky, who tore Megapolis 6 150 000 hryvnia, came from the Dnieper along with his wife Olga at the invitation of the national lottery operator "M. S. L.". Happy for Evgenia lottery "Megalot" (No. 1615) was held on February 18. As the player played with the system bet, his total winnings amounted to 6 179 943 UAH.
Representatives of the operator of state lotteries "M. S. L." in the capital of the spouses congratulated and handed a certificate for VIP program "Two days in the life of a millionaire" from the "millionaires Club "M. S. L.". On the white limousine of the newly rich, together with his other half went towards the brightest impressions of life in luxury style: country sports shooting club with entertainment for these men, participation in the filming of the beloved lottery, dinner with a charming host "Megalot", professional photo shoots, prestigious restaurants, the hotel in the center of Kiev. And it's not the whole list millionersha fun.
Exclusive weekend from the "millionaires Club "M. S. L." was filled with incredible events. One of them was a trip to sport-shooting complex, which is located in Brovary, where the spouses of millionaires are able to relax and receive positive emotions 100%. This complex is also the base for Olympic and Paralympic training in the shooting sports. Its territory is half a dozen shooting grounds with devices for launching targets and there are all the conditions for firing a variety of firearms as well as bow, crossbow, throwing combat knives. Actively rested and refreshed in the cozy restaurant, decorated in a hunting surroundings, Evgeny and Olga moved behind other emotions, until she was on the set of the TV show "Megalot".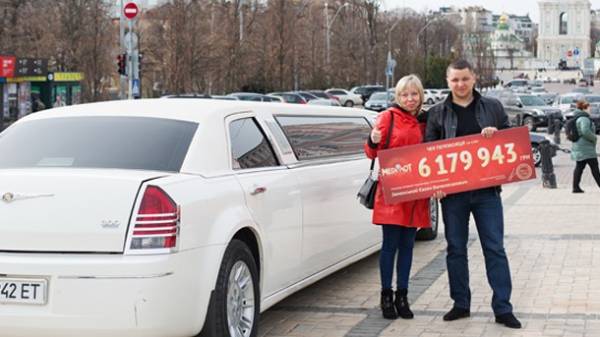 During the broadcast the presenter of the lottery Irina Frolov congratulated the newly made millionaire and presented to Evgeny Zelensky prize check in the amount of 6 179 943 UAH. Already at a briefing with journalists, the winner was glad to share his impressions of the win and a trip to Kiev, and plans to win. The Zelensky family plans to buy their own home and use the rest of the money on the education of children: 16-year-old daughter and 3-year-old son. As it turned out, the secret to winning Eugene is quite simple – you need to be confident and have the will to win. Interestingly, the game in the "Megalot" mister Zelensky has no plans to leave. After all, another purpose is the Mega jackpot – lies ahead.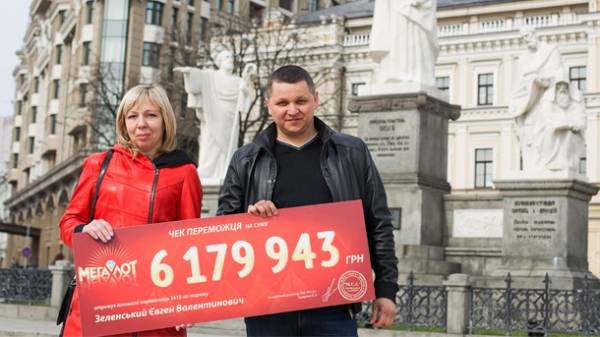 The national lottery operator, "M. S. L." sincerely congratulates Yevgeny Zelensky on an incredible win and wants his dream about the failure of the Mega jackpot, too, soon came true.
Comments
comments