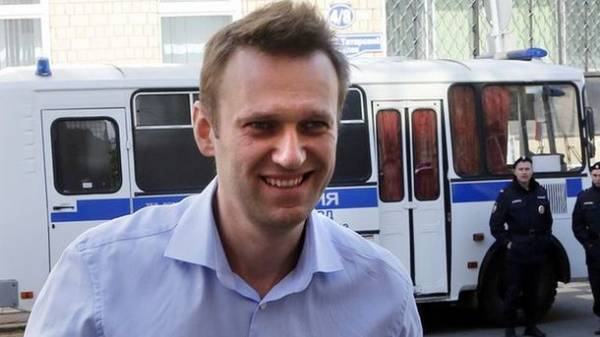 Detainee today, June 12, Alexei Navalny delivered from OMVD on the Danilovsky district in Simonovsky district court. This was reported by his lawyer Vadim Kobzev Twitter, the TV channel "112 Ukraine".
The publication of "OVD-info" notes that the policy has been drawn up under part 8 of article 20.2 of the administrative code (repeated violation by the organizer of a public event of the established procedure of organizing or holding meetings, the maximum sentence is 30 days in jail).
We will remind that today, June 12, the Day of Russia in tens of cities of Russia rallies against corruption. These meetings were held on March 26, was then arrested more than a thousand participants and anticorruptional Alexei Navalny.
Moscow police said that any "provocative actions" by the protesters on Tverskaya street will be immediately stopped.
Earlier data was about 400 detainees. In addition, published video of beating of participants of anti-corruption rally in Moscow and reported on the use of tear gas against the crowd.
According to the latest data, in Moscow the number of detainees at the anti-corruption rally had risen to 679.
Comments
comments