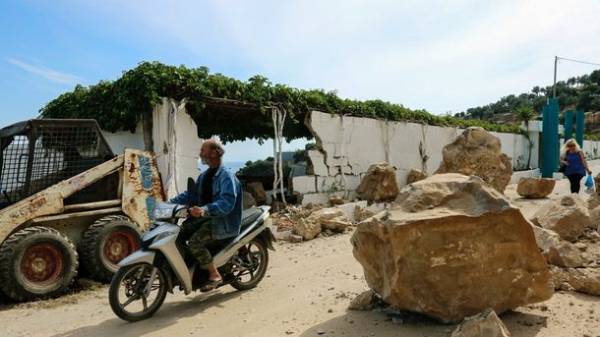 Because of the earthquake that occurred on Monday, June 12, in the Aegean sea, dozens of houses were damaged, at least two people needed medical care. It is reported by the European true with reference to Ekathimerini.
The Greek island of Lesvos was rocked by an earthquake of magnitude 6.1 on the Richter scale. According to preliminary estimates of the Institute of geodynamics, the earthquake epicenter was at a depth of 10 kilometers, which for this area are not uncommon.
According to preliminary data, dozens of houses were severely damaged in the village of Vries in the southern part of the island. One woman was trapped from the debris. Two people needed medical care.
Damage was also old and new houses in the village of Plomari. At least two houses were completely destroyed. Because of the earthquake, a landslide occurred that blocked the main road of the village. Also damaged the bell of the village Church.
Recall, an earthquake of 6.2 magnitude occurred in the Aegean sea, 12 June in the afternoon. Tremors felt the residents of Istanbul and neighboring provinces, but of the destruction in Turkey of the messages are not received.
Comments
comments