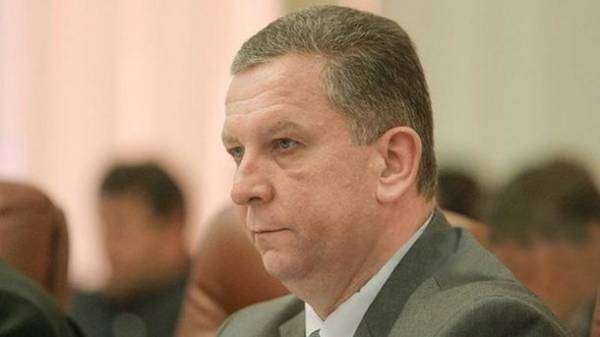 The Ministry of social policy of Ukraine forecasts the growth of average wages by 37% – to 7,1 thousand UAH by the beginning of 2018. This was reported by the press service of the Ministry of social policy.
From 11 to 14 June, the Ukrainian delegation headed by Minister of social policy of Ukraine Andriy Reva, participates in the 106th session of the International labour conference held in Geneva (Switzerland).
The Minister will speak before the participants of the session to present an International conference with the activities of the government of Ukraine on improvement of working conditions of Ukrainians – in particular, Reva tells about the beginning of the reform of remuneration.
"The first steps have been to increase the minimum wage by 100% and measures to maintain inflation at a moderate level. And by the end of 2017, the projected average wage growth of 37%" – the press service of the Ministry.
"Also, the pay reform involves the revision of the wage determination with a view to gradually increasing real wages and elimination of wage arrears. The pay reform along with modernization of the system of labour inspection," said Reva.
Recall that the average wage in Ukraine by the end of may exceeded last year's forecast and amounted to 6 600 UAH.
As reported by "Today," real wages in Ukraine on a monthly basis, that is, compared with March fell by 2.3%. At the same time, in annual terms, compared to April 2016 – real wages rose by an average of 20.7%.
The nominal average salary in Ukraine amounted to in April 6 659 UAH with a minimum salary of 3,200 hryvnia.
At the end of March the government of Ukraine declared the growth of wages in the country finally got ahead of rising prices.
At the same time, the results of the survey "Rating", saying that Ukrainians barely make ends meet, but the UN does estimate that 60% of Ukrainians are below the poverty line.
Nominal wage tariff includes salaries, premiums, bonuses, allowances, payment for unworked time, and also obligatory payments of the tax to incomes of physical persons, military training.
Real wage characterizes purchasing power of nominal wages, given the change in consumer prices for goods and services and the level of taxes and mandatory payments.
Comments
comments