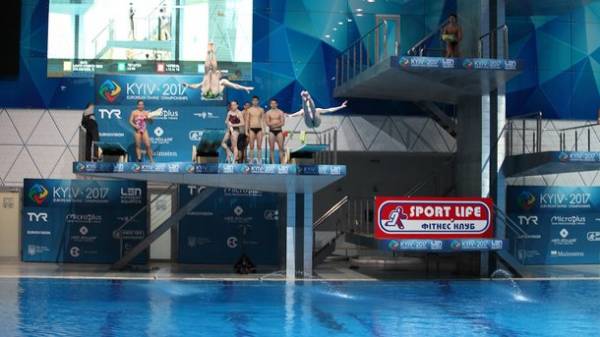 In the best of modern Metropolitan sports Center "Liko" where is Federation of Ukraine on a diving and fitness club Sport Life, held a press-tour, which showed how the preparation for the European championship in diving. This event caused a stir among the media. The event was attended by national TV channels and more than 10 online and print publications.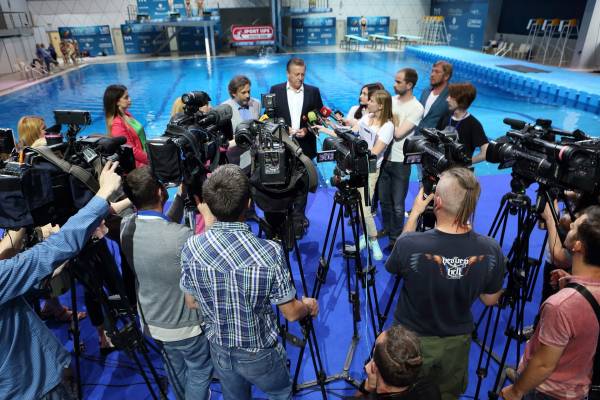 "Now has 50 Sport Life fitness clubs, we plan to grow the network to 100 fitness clubs in the next three years that will be seriously considered as a huge contribution to development of sports infrastructure of the state and the mass recovery of the population, – said the founder of the group of companies Sport Life Dmitry Ekimov. – Each club has its own special feature, sport, under which it was conceived. This club Sport Life towers we accept jumping into the water. In Lviv, we are ready to take squash Championships. In Kiev club in Chernihiv – the Championships Boxing and martial arts".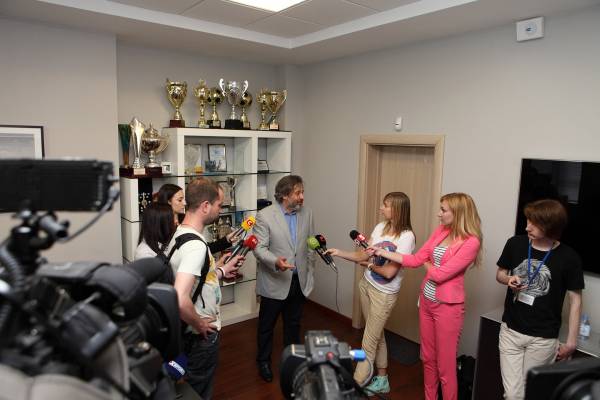 Mr. Ekimov also stressed: "Ukraine can be proud of the championship of Europe on football EURO 2012. This year – the outstanding organisation of the Eurovision song contest, and on Monday starts the European championship in diving. This is what creates a positive image of Ukraine in the international arena".
"Ukrainian national team in diving is part of the leading sports teams in Europe. Last year the Federation of Ukraine in jumping into the water, which I chair for more than 15 years, with the support of the Minister of youth and sport Igor Zhdanov, appealed to the European swimming Association (LEN) a proposal about the possibility of holding the European championship in Kiev. I am grateful to our European colleagues for the rendered high trust and provided the first opportunity to host this championship in Ukraine, – said during the press tour, President of the Federation for PRAWKam in the water, Igor Lisov. – This event will receive the participation of 23 European countries and 150 athletes total delegation of around 300 people. We have already met representatives of the national team of great Britain, Germany and Bulgaria, and the expected participants from other countries. In turn, the company "Liko-holding" as a General partner of the Federation and of the European championship, will ensure a comfortable and safe environment for all participants. You are all invited to the Grand opening of the European Championships diving competition will start from 12 June."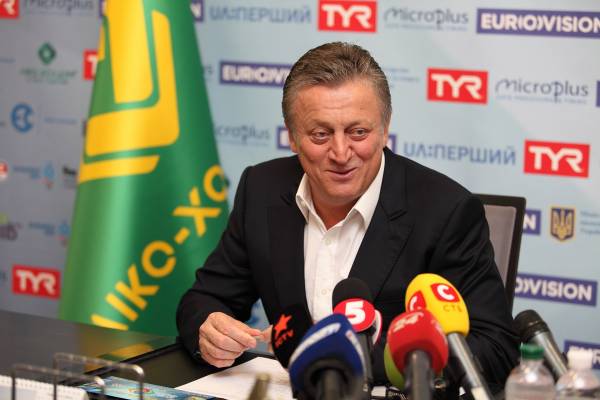 Also Igor Lisov said: "we Need to understand how social it is important to inculcate a culture of sports and to create the necessary conditions for this. People like Dmitrii Ekimov who have contributed to the development of our country and the creation of a healthy nation, in shaping the future and formation of another ideology, you can enumerate on the fingers. Today it has become fashionable to do sports!"
Comments
comments