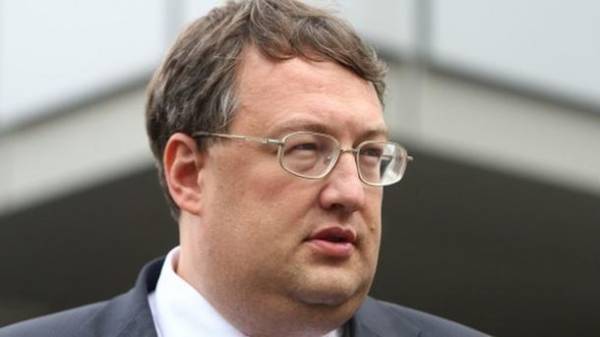 Provocation explosion at the U.S. Embassy in Kiev, most likely, organized according to the order of the Russian Federation with the purpose to stir up the informational space and to artificially create an atmosphere of danger in the Ukrainian capital. This was stated by the MP from the faction "people's front", member of the Collegium of the Ministry of internal Affairs Anton Gerashchenko, the press service of the NF.
According to Gerashchenko, the Ukrainian specialists together with employees of security service of Embassy of the USA, examining the images from the territory of the diplomatic mission and the surrounding area in order to find out who was there before and during these events.
"My personal theory that the motives of this provocation are the same that have been in a situation with a shot at the Consulate of Poland in Lutsk. Exactly the same as when organizing fake protests allegedly poles, supposedly Bulgarians. I think, in the end, it was done by order of the Russian Federation ", – said Anton Gerashchenko.
"The goal is very simple – it's a good excuse to muddle the information space, to get on the world news and to say that "in Kiev is unsafe." No other explanation I do not see" – said the Deputy.
As you know, today, June 8, at 00:05, an explosion occurred on the territory of the Embassy of the United States in the Shevchenko district of Kiev after unknown cast into the territory of the diplomatic mission unidentified explosive device. As reported by law enforcement officers initiated criminal proceedings under article 258 (terrorism) of the Criminal code of Ukraine. Carried out quickly-search actions for establishment involved in the crime.
The U.S. Embassy in Ukraine does not consider the blast, which occurred in the night of Thursday on the territory of a diplomatic mission, a terrorist attack.
Comments
comments