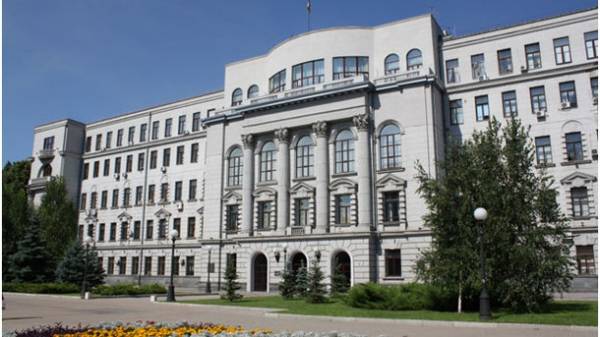 Publication "Word and Business" published rating of the fulfilment of promises by the heads of regional state administrations of Ukraine.
According to the rating, most of its promises – 67% – executed the head of the Dnipropetrovsk ODE Valentin Reznichenko, who is in the position just over 2 years.
The five most responsible leaders of the regions became the head of the Odessa regional state administration Maxim Stepanov, who is in the position just 5 months. His record of promises is 50%.
Head of Cherkasy and Sumy regions Yurii Tkachenko (3 years and 2 months to post) and Nikolay Klochko (2 years and 6 months for post) kept 65% and 61% of their promises, taking 2nd and 3rd places respectively. Fourth place among the most important chairmen of regional state administration took the head of the Transcarpathian region Gennady Moskal (almost 2 years post) – 55% fulfilled promises.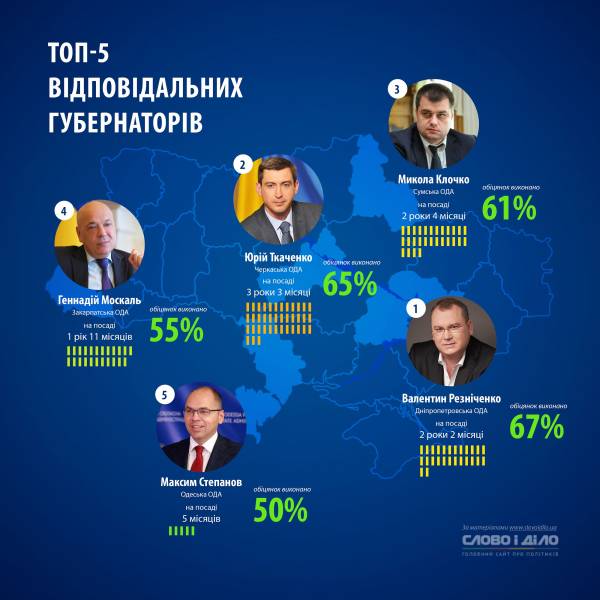 Earlier, the Chairman of Dnipropetrovsk regional state administration Valentyn Reznichenko said that the growth of socio-economic indicators of Dnipropetrovsk is one of the real results of the decentralization process in the country. "We are implementing the initiatives of President Petro Poroshenko on decentralization processes in the state, showing in specific cases the extent of the growth opportunities for local communities," said Valentin Reznichenko.
As reported, on March 22 in Odessa the Chairman of the regional state administration Maxim Stepanov presented a Strategic plan for 2017-2019, dubbed "Smart region". The strategic plan of the Odessa regional state administration Chairman set out the main strategic objectives and expected results of his activities in office for the next 2 years.
Comments
comments