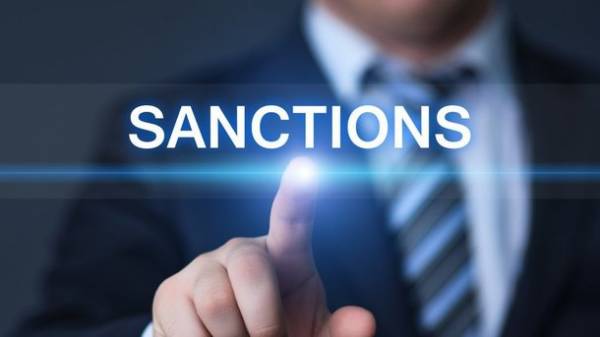 The prohibition of access included in the sanctions list of Russian web resources should be carried out through self-organization and self-regulation of subjects of the telecommunications market. This was stated by state Secretary of the Ministry of information policy of Ukraine Artem Bidenko.
"The decision of the national security Council is an element of the social contract. It would be much worse if would be taken from the law or the decision of the Cabinet of a hard-coded penalties and the responsibility of operators," said Bidenko.
According to him, currently preparing documentsthat will govern the process of blocking access to the sanctions sites.
"Today it is rather a document that defines the policy… Yes, of course, documents how this will be managed are prepared, but today (the decree of the President about introduction of sanctions – Ed.) is some political document that is designed to provide tool providers and public organizations for self-regulation", – said the state Secretary of the Ministry.
However, the head of the legal Department of the mobile operator lifecell Alexey Lagoda during the discussion noted that in different subjects of the market their features and technical capabilities for blocking.
Lagoda urged the Cabinet to develop a document that explains exactly how market participants should block restricted resources.
"We hear the position of others on the market: someone says something about blocking ip addresses, someone is talking about you lock on the principle of DNS, someone is talking about the principle of blocking links. This implies that each operator decides for itself how to implement the blocking. There is no understanding of whether the chosen method is sufficient whether one method or another to the expectations of the public authorities", – said the representative of lifecell.
See also: Internet sanctions against Russia: what do service providers and companies
We will remind, President of Ukraine Petro Poroshenko enacted the decision of the Council of national security and defense, which involves a ban on Russian Internet sites and services, including "Mail.ru" (www.mail.ru), social networks "Vkontakte" (www.vk.com) and "Classmates" (www.ok.ru), as well as a number of the services portal of the Russian yandex.ru and other Russian resources.
In turn, the interior Ministry of Ukraine expressed his understanding that in a short time to implement the decision of Council of national security and defense of Ukraine of blocking Russian sites is not possible, however, expect that the providers will to work hard.
Also learn, how to bypass the blocking of "Vkontakte" and "Classmates".
Comments
comments