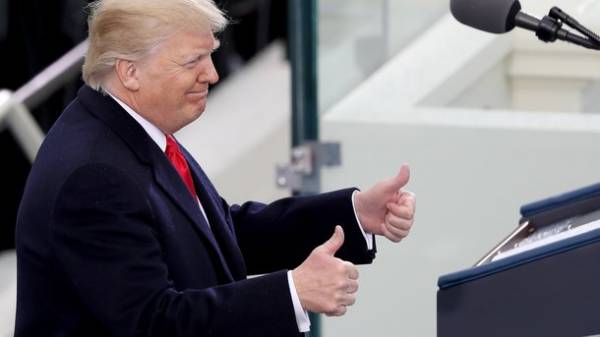 The President of the United States Donald trump responded positively to the decision of several countries to sever diplomatic relations with Qatar and suggested that this crisis may allow you to defeat terrorism in the world.
Commenting on the situation around Qatar, trump was pleased that his recent visit to Saudi Arabia is already yielding fruit.
"They (Saudi authorities. – Ed.) said that will be tough to fight against the financing of extremism, and everything pointed to the fact that the guilty (in the financing of terrorism. – Ed.) Qatar. Perhaps this will be the beginning of the end for the terrorist nightmare," said trump.
We will remind, on Monday, June 5, the United Arab Emirates, Bahrain, Egypt, Libya, Saudi Arabia, Yemen and the Maldives, announced the severance of diplomatic relations with Qatar.
Saudi Arabia, which heads the Arab coalition in the fight against Yemeni Houthi rebels, also said that Qatar will be removed from the structure of the coalition.
The reason for such measures was the accusations against the Qatari authorities in support of terrorist activities, including "al-Qaeda" and the group "Islamic state".
Comments
comments