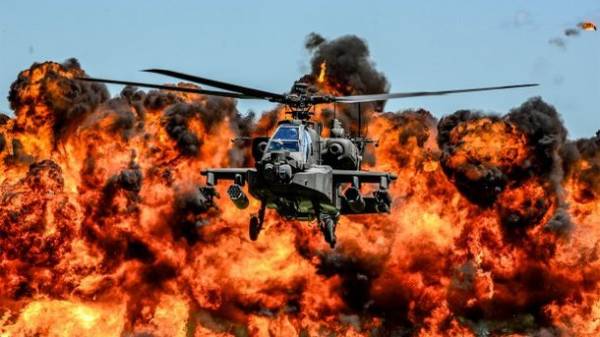 NATO can deliver a crushing blow to Russia from the Baltic region. This opinion was expressed by the "observer" military expert Oleg Zhdanov.
According to him, the Baltic sea region is becoming a serious threat to Russia, and more on the way and a NATO fleet.
"There's a group in the Baltic countries, in Poland the increase of the contingent. I'm not talking about the missile defense systems in Poland and Romania. Now on the way (the NATO fleet), including U.S. destroyers with Tomahawks on Board. Now measure from the Baltic sea 2500 km – Moscow enters the kill zone. Plus shock aviation wing in the Baltic countries from the brigade of army aviation – attack helicopters," – said Zhdanov.
He noted that he also took on the RAID and French aircraft carriers class "Mirage", which may be in the air attack.
"One filling – one flight to Moscow and back," – said the military expert.
He also noted the German tanks, which in case of war with Russia comes to Moscow.
"Well, tank brigade of the Bundeswehr. It used to be "Tigers" and "Panthers", and now "Leopard". But the crosses on the towers remain the same. Hypothetically, if we assume a confrontation with Russia against the Baltic States, the "Leopards" with these crosses make it to Moscow this time," – said Zhdanov.
We will remind, in the beginning of March for the first time in three years after the freezing of relations of NATO and Russian General staff held talks. The parties discussed the issues of security, recovery prospects of cooperation in the military sphere, the prevention of incidents.
Comments
comments