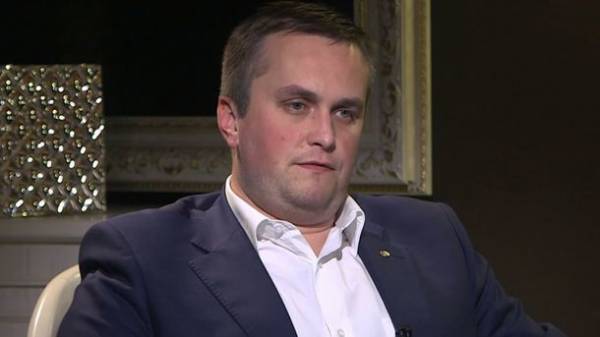 The head of the Specialized anti-corruption prosecutors Nazar Golodnitsky has accused his colleague, the Director of the anti-corruption Bureau of Artem Sytnik excessive PR and disclosure secrecy of the investigation.
This statement Holodnitsky made in an interview with TSN.
"We talk about the leak of information from the SBU, and of the courts. But it turns out that leak a bit in a different plane," said Holodnitsky.
The head of EPS reminded that the investigators without an attorney do not have the right to report any information.
"And we have, unfortunately, stupid tradition, and all law enforcement agencies – even the person is not arrested, investigations in the best case, has just begun in the worst – haven't even started, and already everybody's talking about it", – he said.
"We are building a legal state or are the TV series "Columbo"? This is a problem. You know, my attorney then go to court with the evidence that through all these nuances can be recognized invalid, i.e. the court may take them into account. A significant amount of the evidence just comes out on the stage before the announcement of suspicion. This is a problem. Not know that persons who are investigating the case, is not permissible. And then, when we tell ourselves to journalists, wanting or not wanting to, and then looking for those responsible in the courts, the SBU, the GPU in SAP … How to work then?" – outraged Holodnitsky.
As the head of the SAP, NABS "excessive" PR.
"This is a law enforcement Agency. We law enforcement. Neither the NEB nor the GPU should not do this at this stage. And these towels with the money? When even a measure of restraint is elected when the person is declared only a suspicion, we post photos," – he added.
Comments
comments