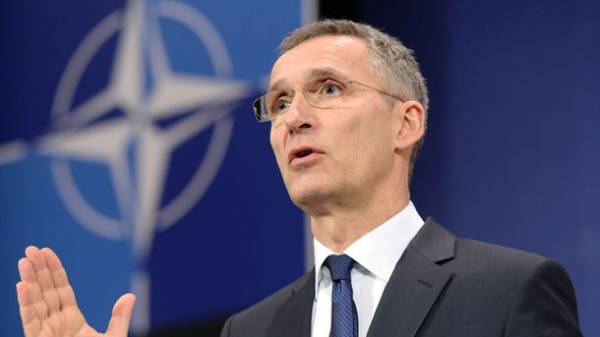 NATO Secretary General Jens Stoltenberg said that he had no reason not to believe Ukraine about the reasons of the prohibition of access to a number of Russian websites, including social networking. He stated this at a press conference in Brussels, reports "Ukrainian truth".
"The Ukrainian government announced that it is about security, not freedom of speech," he said, noting that NATO is interested in strengthening of democratic freedoms in Ukraine, but sees no reason to associate the ban of social networks with freedom of speech.
Thus, Stoltenberg reiterated the recent informal NATO stance.
The NATO Secretary General also noted the educational vulnerability of Ukrainian society, which is important in the context of this prohibition.
"We see how vulnerable are individual companies in front of cyber-attacks, and help Ukraine to strengthen its ability to cope with cyber attacks," said Jens Stoltenberg.
As reported, on may 15 the President of Ukraine Petro Poroshenko signed a decree enacted the decision of the Council of national security and defense to update the list of sanctions against some Russian companies, according to which Ukraine will be blocked access to Russian social networks "Vkontakte", "Odnoklassniki", resources, Yandex, Mail.ru and prohibited use of accounting software product 1C.
The mechanism of blocking access to Russian information resources on the Internet and banning the use of the program 1C is mandated to fulfill the Cabinet of Ministers and SBU with participation of national Bank.
On 17 may, the presidential decree entered into force.
Comments
comments