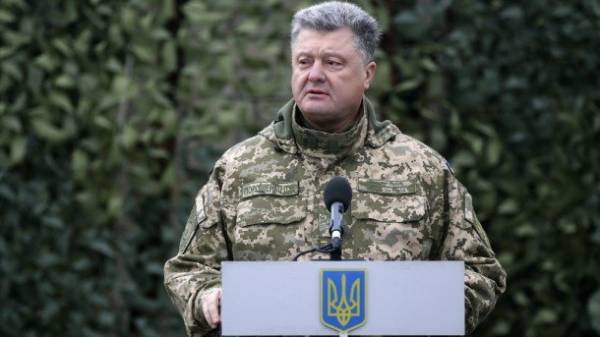 President of Ukraine Petro Poroshenko promised the residents of Luhansk and Donetsk regions that will do everything possible to ensure that the horror of war never happen again in the Donbass came to the world. He stated this during a visit to Luhansk region, reports 112.ua.
"I emphasize that did, do and will do everything in my power to in your life never to repeat the horrors of war. When we all unite together in order to establish peace, nobody can stop us. The world is important. What I pray to God in these days of Holy week that brings us closer to Easter," said Poroshenko.
According to him, due to security threats in connection with the fighting, foreign investors cannot invest in the restoration of Donbass.
"I stress that the Ukrainians will do everything possible to Donbass came to the world. Only political and diplomatic means we have freed the captured aggressor land. Already implemented several projects that rebuilt bridges, including bridges in Donetsk oblast, bridges in the Luhansk region, Lisichansk. But, unfortunately, we cannot provide assurances to our European partners that it is time to safely invest in the Donbass. Because everything depends on us. Very relevant, unfortunately, remains the threat of military action by Russia", – said Poroshenko.
Comments
comments