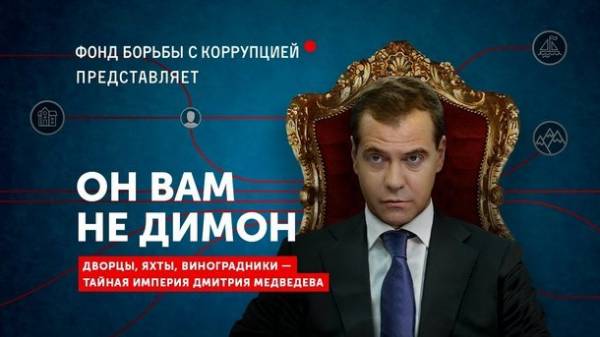 The film investigates the Russian opposition leader Alexei Navalny against the Prime Minister of the Russian Federation Dmitry Medvedev "It is not Dimon" has published on its website pornoresursy PornHub, reports.
The film Navalny appeared on pornresource after a Russian court demanded to remove it from YouTube.
As it became known, PornHub has posted the video titled Russian politician сorrupted fucked hard, and he even managed to quite quickly gather a few thousand views, however, lasted not for a long time – the film investigates the frosted administrators of the site due to user complaints.
Shortly before the publication PornHub proposed Bulk load film independently, however, the politician said that he "it and remove the not going to."
Also the Russian politician went further, he suggested that pornoresursy to do a remake of "in their style". He believes that this "would help many people understand how to relate to Russia of their constitutional rights".
As it became known yesterday, Lublin district court of Moscow upheld the claim of Russian billionaire Alisher Usmanov, the Russian opposition politician Alexei Navalny, demanding to remove the controversial film "you do not Dimon".
Recall, Navalny published the film-investigation, according to which Medvedev owns several huge estates in Russia and abroad. In addition, the Russian Prime Minister controls several charities they listed 70 billion rubles.
Comments
comments