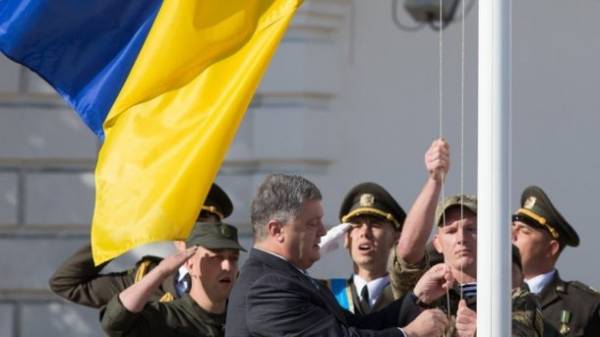 President Petro Poroshenko told how unnerving the Russian invaders the Ukrainian flag. He said this at the ceremony of raising the national flag on Sophia square in Kiev, reports UNIAN.
He noted that the arrested in the occupied Crimea Vladimir Baluch for hanging the Ukrainian flag will be released, as the entire Peninsula.
SEE ALSO
Poroshenko: I Believe that the Ukrainian flag will be raised in Donbas and Crimea
"The Russian occupiers of Ukrainian flag mangles as the devil from Holy water. So they threw for a lattice of Crimea Vladimir Baloga, for the fact that he is on Ukrainian soil in Crimea, over his house, hung Ukrainian flag. Baluch knew the risks, but consciously went for this courageous act. Vladimir will be free, and Crimea will be free from Russia and its "little green men", – assured Poroshenko.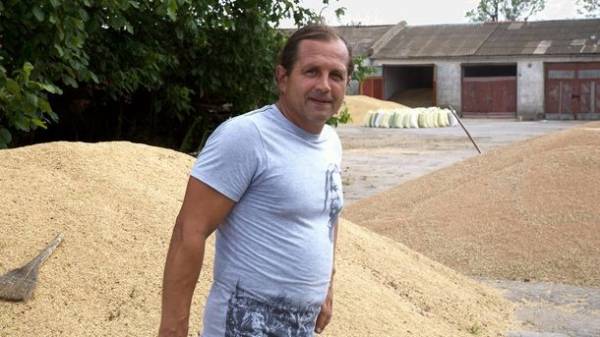 Photo: the Crimean human rights group
Recall, December 9, 2016 in the Crimea, the FSB detained Ukrainian activist Volodymyr Baluja, which is posted on the wall of his house a sign "Street of the Heavenly hundred Heroes, 18". Earlier, in April 2015, with his home took posted Ukrainian flag.
4 August 2017 Razdolnensky district "court" annakarenina of the Crimea by Russia sentenced the activist to 3 years and 7 months imprisonment in a penal colony and a fine in the amount of 10 thousand Russian rubles.
Comments
comments