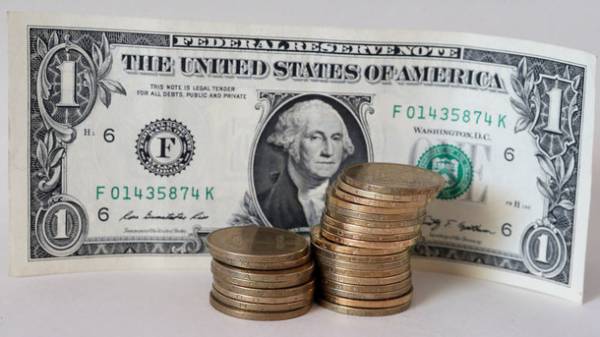 In early February the official exchange rate of hryvnia made up of 27.02, and by the end of last week fell to 26.26 hryvnia. Deseve "green" in the last time was December 26, 2016. The national currency has strengthened primarily due to revenue from agricultural products, says the head of analytical Department of the IC Concorde Capital Oleksandr Parashchiy.
Economists such capacity called the "seasonal factors" – agricultural companies to make revenue in order to carry out the sowing. In addition, many Ukrainians spend accumulated before the economic crisis dollars, and importers are traditionally distinguished in this period of low activity. As already said, website "Today", the Ukrainians EN masse surrender of the currency to banks, net redemption for the day reaches $ 10 million.
Some of these factors will be relevant until at least mid-summer, however, Alexander para sure after a few weeks the hryvnia will change the trajectory of the dollar will rise. "We see that the volume of steel production the last months of fall, and prices on world markets are slightly reduced. Most likely, in the future, less than a month we will see that the hryvnia will weaken," explains the expert.
In July, the hryvnia can be bought for 27 hryvnia, suggests Alexander steam. For currency will affect the situation on the commodity markets, and the decision of the court of arbitration between Naftogaz and Gazprom. By the end of the year, according to estimates by Concorde Capital, devalue the hryvnia to the level of 28.5 hryvnia to the dollar.
Comments
comments