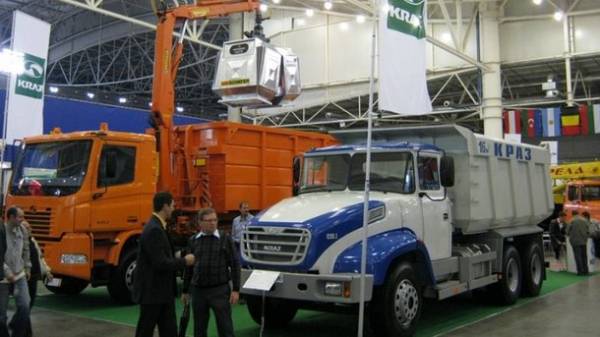 Ukrainian "AvtoKrAZ" presented new utility vehicles. It is environmentally friendly KrAZ-5401Н2 with gas engine, equipped with suction equipment "Skipleft".
Echoing the new MDCS on the basis of a two-axle truck the KrAZ-5401С2. And the third premiere – dump truck KrAZ-5401 with side loading.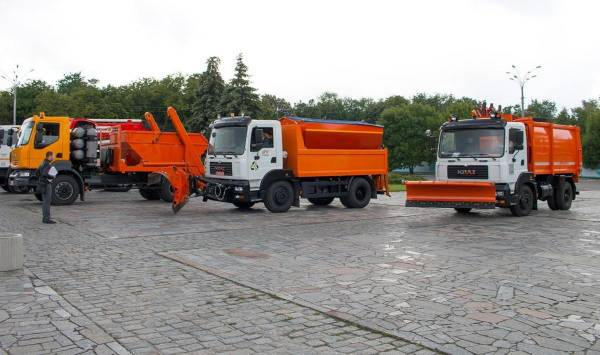 Chassis KrAZ-5401 is equipped with a superstructure known domestic manufacturer of garbage trucks – the company "VLV".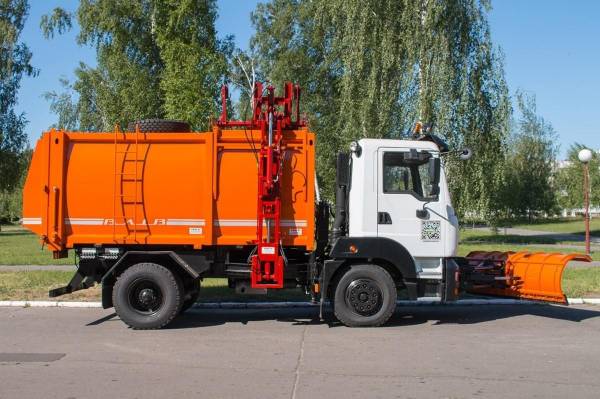 The trucks of this family are available with hoppers capacity from 10 to 14 cubic meters. The compaction rate is 2.5. The machine can work with containers of the European standard (0.5 – 1.1 cubic meters). The time it takes to unload one container in just 60 seconds. The loader lifting capacity is 650 lbs. Weight of equipment – from 2600 to 2900 kg.
Comments
comments