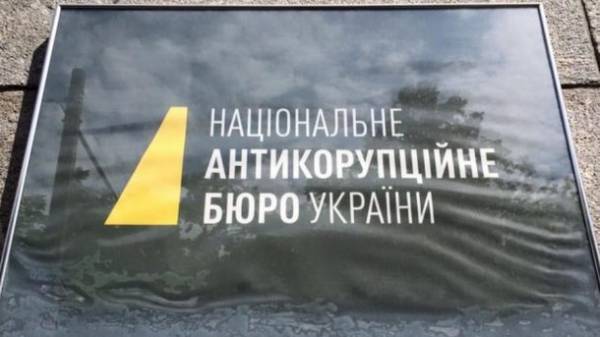 The disciplinary Commission of the National anti-corruption Bureau of Ukraine (NABU) has recommended that the Director of NABU Artem Sytnik to dismiss an employee of the Bureau who on may 14 became the participant of road accident in Kiev. As reported, the decision, the Commission adopted at its meeting on 29 may.
"After studying the materials of the official investigation conducted by the office of internal control of NABOO, the Commission saw in the actions of an employee of the Bureau of the party of an accident elements of a disciplinary offence, namely: violation of the oath and the requirements of the Code of professional ethics of employees of NABOO, and the violation of service discipline and the Commission of an act discrediting a rank of the person commanding personnel of the National Bureau", – is told in the message of NABOO.
Consequently, the disciplinary Board recommended that the Director of NABU to apply to the disciplinary penalty of dismissal from the Bureau.
Earlier it was reported that the employee NABOO Oleksiy Dovgiy on the Lexus car knocked down a monument to the tractor in front of the restaurant "Moonshine" at the hem in Kiev and drove in a minibus.
The press service of the NEB confirmed that their employee is really caught in a traffic accident. "He was not in the performance of official duties. In addition to employee NABOO in road accident nobody suffered. Launched an official investigation", – reported in NABOO.
Comments
comments