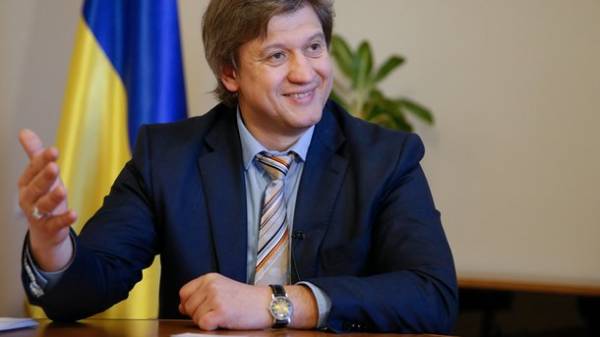 The Minister of Finance of Ukraine Alexander danyluk expects the international monetary Fund (IMF) will take a decision on granting Ukraine the next credit tranche under the EFF program in the fall. He told this in an interview to American TV channels.
"Ukraine can receive the 5th tranche of the IMF loan in autumn", – said danyluk.
However, the Agency Bloomderg wrote that Ukraine may not receive the next tranche of the IMF right up to the end of this year due to the fact that ukraisnkaya party fails to accept the reforms demanded by the Fund.
The Prime Minister Volodymyr Groysman in an interview with the Agency noted that the adoption of pension reform is on schedule. However, the steps to create an anti-corruption court to undertake, but a bill on land reform in a timely manner will not be accepted.
As reported, the head of the International monetary Fund (IMF) Christine Lagarde thanked the President of Ukraine Petro Poroshenko for the progress made to date in the framework of eff EFF.
We will remind, the IMF mission on the results of work in Kiev reported the need for technical revision of the draft laws and their parliamentary support, concerning pension and land reforms, reviving the privatization and to ensure concrete results of anti-corruption efforts.
On 3 April, the IMF approved the allocation of Ukraine the fourth tranche of the extended Fund in the amount of $ 1 billion. Money started to arrive at the NBU on 5 April.
The entire program provided Ukraine with about $ 17 billion, of which Kiev has already received 8.7 billion dollars.
According to calculations of the international rating Agency S&P, the next tranche of the IMF, as well as the related funding from external donors is likely to come to Ukraine in the second half of 2017 – provided that Ukraine makes progress in carrying out key land and pension reforms.
Comments
comments