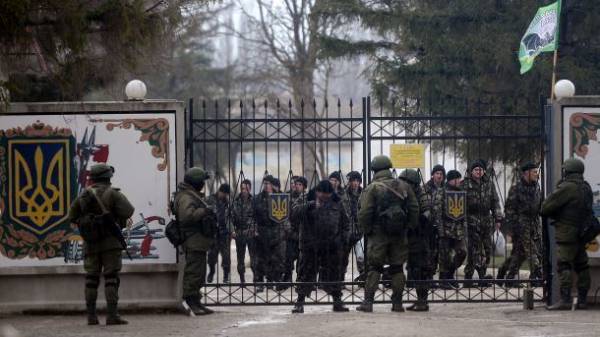 After relations between Kiev and Moscow escalated, Europe and the United States have urged Ukraine to fight Russia. This was stated on air of TV channel "112 Ukraine" people's Deputy, Chairman of parliamentary Committee concerning national safety and defence Sergey Pashinsky, reports "GORDON".
According to him, Europe and the United States was against military confrontation.
"America and Europe have recommended that our country, acting (acting President of Ukraine in early 2014 was Alexander Turchinov – ed.) and not enter into armed conflict with Russia and to declare martial law," – said Pashinsky.
The politician also noted that, despite the betrayal of the officers and a small force in Crimea, a Peninsula not going to surrender.
"For example, we in the Crimea, the largest fighting unit was the 36th brigade of coastal defense, which was commanded by Sergey Storozhenko. Now this scoundrel, who betrayed the Ukraine, now in command of the marine brigade of the Russian. There were many officers who were burned Ukrainian passports," – said Pashinsky.
As he told Secretary of the national security Council, and for the first half of 2014 the acting President Oleksandr Turchynov, after the invasion of Russian troops in the Donbass martial law was declared in orderto hold presidential elections and Ukraine received the legitimate and internationally recognized President.
Comments
comments