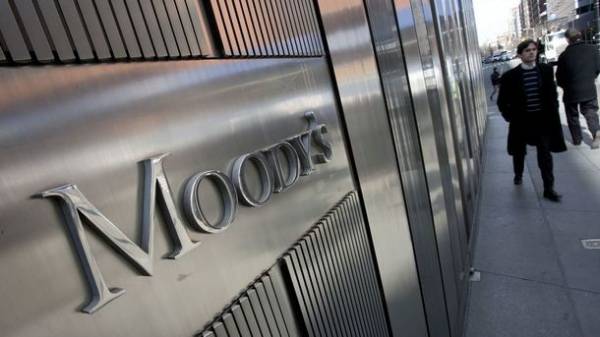 International rating Agency Moody's Investors Service has upgraded the ratings of Ukraine in foreign and national currency by one step to Caa2 from Caa3 and changed the Outlook from "stable" to "positive". This was reported on the Agency's website, reports channel 112.
Revision of the ratings of the government of Ukraine to Caa3 from Caa2 based on the following main factors: the cumulative effect of structural reforms, which are expected to improve public debt; significant strengthening of the external position of Ukraine.
SEE ALSO
Ukraine is waiting for economic growth – Moody's
Thus, a positive forecast shows the total impact of structural reforms – if it persists, it may lead to further improvement of the reliability of internal and external debt of Ukraine.
"The reform momentum will support the resumption of the access of Ukraine to global capital markets, which will ease the way to a significant refinancing of foreign debt payments that will come, starting in 2019," – said the Agency.
SEE ALSO
Moody's: Ukraine will receive the IMF tranche
The rating increase is limited to only one step – from Caa3 to Caa2 – because over the next few years Ukraine will have to pay off foreign debts that will require substantial funding in foreign currency.
Comments
comments