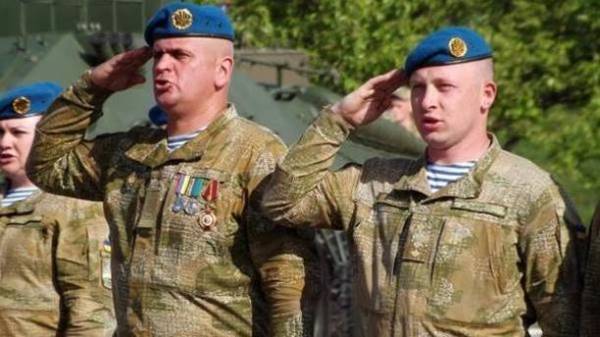 The people's Deputy Nadezhda Savchenko believes that Ukraine needs to create a military Legion of the French type, that the Ukrainians, having experience fighting against Russia in the Donbass, were able to realize themselves in it at the end of the war. She told about it on air of TV channel NewsOne.
In her opinion, this would help to overcome the Ukrainians, past wars, postojannym syndrome. She also said the Ukrainian legionaries wanted to make a living.
"We are a country that was at war with Russia. This is a very valuable experience, a few of our partners has a similar experience. In a world constantly has hot spots, and because the legions are very popular. A French Legion. Why don't we create a Ukrainian legions, where people who understand that will not be able to return to normal life, would be able to apply your experience and earn money and prestige to the state. Why not work with the Legion around the world, not to create a private military company in the United States?", – said Savchenko.
She believes that this should be done in order not to have the consequences of war syndrome.
Previously Savchenko told, commenting on the spring conscription for military service, that the Ukrainian army, which has received large sums of money are degraded, and it returns "scoop".
Comments
comments