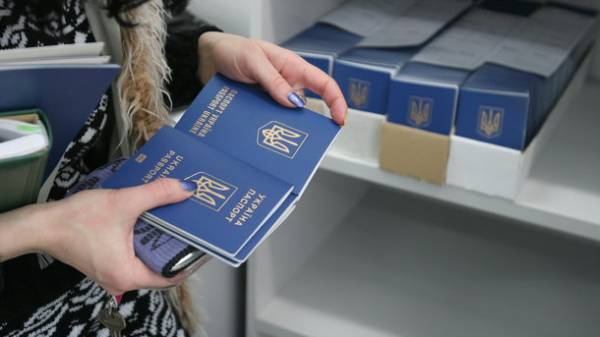 For biometric passports to citizens with a residence permit in the occupied territories of Donbas and Crimea need to provide additional documents for identification. This was stated press Secretary of the state enterprise "Document" Volodymyr Polishchuk, reports Espreso.
"A certain number of documents were lost during the events that take place there, there is no way to identify the form number 1. There is a resolution of the Cabinet of Ministers, which recommends further identification," – said Polishchuk.
The official said, what documents you need to provide in addition for identity verification.
"If you came here to make a passport, bring the passport of the citizen of Ukraine, identification code, old passport, we are forced to ask you to provide a birth certificate or military ID or other documents. Additional identification is carried out through other authorities and issued overseas biometric passports", – said Polishchuk.
As reported, on may 24, President Petro Poroshenko instructed to submit to the government on the issue of citizens in the temporarily occupied territories of Donbass and Crimea passports of the old sample.
The head of delegation of European Union to Ukraine Hugues Mingarelli said the EU supports the initiative of the President of Petro Poroshenko.
Mingarelli added that insists that all Ukrainians and those who live in the occupied Crimea and parts of Donbass, could travel in member countries of the EU using the Ukrainian biometric passport.
Comments
comments