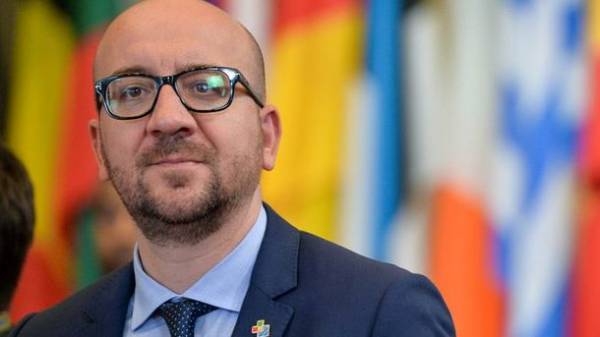 The Prime Minister of Belgium Charles Michel moved the speech in the Parliament due to problems with hearing, which he started after the Belgian Princess stunned him with a shot from the pistol at the Brussels marathon, reports the edition Soir.
Traditional Brussels marathon was held in the Belgian capital on Sunday. It was attended by about 40 thousand people from 126 countries of the world.
Start the race was given by the Princess, sister of the present king of the Belgians, Astrid. As evidenced by photos taken at the beginning of the race, shot from the pistol frightened the Prime Minister, who was standing next to the Princess.
On Monday, the official representative Michel said that the Prime Minister started to have problems with hearing. After the medical examination the head of the government was forced to postpone his speech in the chamber of deputies, scheduled for Tuesday.
How seriously affected the health of the Prime Minister, is not reported. According to the publication, on Tuesday Michel have another visit to the doctor.
Comments
comments