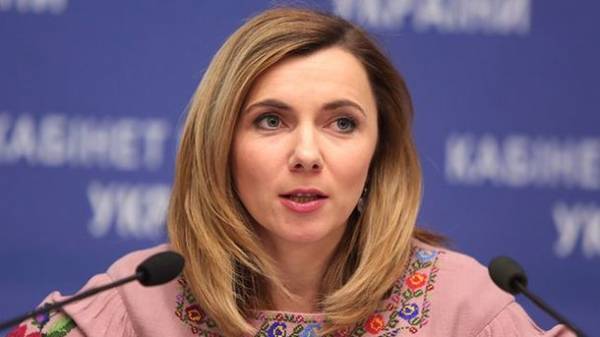 Ukraine may receive from a free trade zone with Canada, $ 40 million of additional exports. This was stated by Deputy Minister of economic development and trade, trade representative of Ukraine Nataliya Mykolska in an interview with "New time".
"First of all, Canada is the largest importer (imports account for more than $400 billion annually). Secondly, according to experts of the International Trade Centre, Canada is in the TOP 10 of countries with which "neocolonial" Ukraine. The potential for increasing our exports is about 40 million dollars," said Gaina.
"Although the agreement does not directly affect the attraction of investments, according to our expert estimates, we anticipate increased investment from Canada to Ukraine, as well as investment from other countries to host processing plants for export to Canada and the EU," added Mykolskiy.
She emphasized that Canada is a country with a stable political and economic systems, a high level of income, as well as the deep diversification of consumer tastes and preferences.
"This is a country that knows Ukraine and its products because of the 1.3 million Ukrainians live in Canada. … So opportunities for Ukrainian producers and exporters a lot," – said Gaina.
SEE ALSO
The FTA between Ukraine and Canada represents a tremendous opportunity – Poroshenko
We will remind, Ukraine's FTA with Canada came into force today, August 1. Canada opens for Ukraine 98% of their market. Without tariffs Ukrainian producers will be able to export to Canada processed agricultural products, goods food, textile, chemical, petroleum and machinery industries. Exports of wheat, barley, eggs, beef, pork will be duty-free only within the established quotas.
Ukraine undertook to abolish customs tariffs on 72% of canadian goods, particularly fish and seafood, grains, peanuts, juices, mineral water. On the part of the goods from Canada duties are canceled simultaneously, and using transitional periods in the three-and-a-half and seven years.
Comments
comments