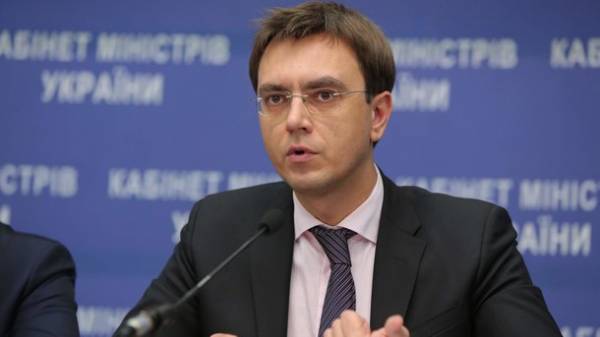 This year must be registered with the Ukrainian low-cost airline for domestic flights and high-speed rail journey will be in Ukraine in 5-10 years. This was stated by Minister of infrastructure Volodymyr Omelian.
According to the Minister, the new budget airlines will be foreign capital, but 51% of shares will belong to Ukraine, because "this is a prerequisite in order for the company had the right to operate domestic flights within Ukraine".
"The negotiations are successful. I hope we have the chance to legally the company was registered this year may began flights in Ukraine and beyond," said Omeljan in the air "5 channel".
Commenting on recent media information about the prospects of building high-speed rail passenger lines, the Minister noted that it was "expensive" and it should be "a powerful project with a large investor."
"Build Evrokoliya, which already connects Kiev to Warsaw and potentially with Berlin, Kiev – Odessa, after the return of the Crimea – the Crimea. Carrying out negotiations with Chinese companies on public-private partnerships. I hope that these negotiations will be successful. In terms of time is at least 5 to 10 years from today, if we have negotiations are successful and have an effective management of "Ukrzaliznytsya", – said Omeljan.
Earlier, Omeljan said the head of "Ukrzaliznytsya" Wojciech balcony the need to resign. However, the Minister noted that has no information about plans to resign Chairman of the Board, the ULTRASONIC Balcon.
Comments
comments