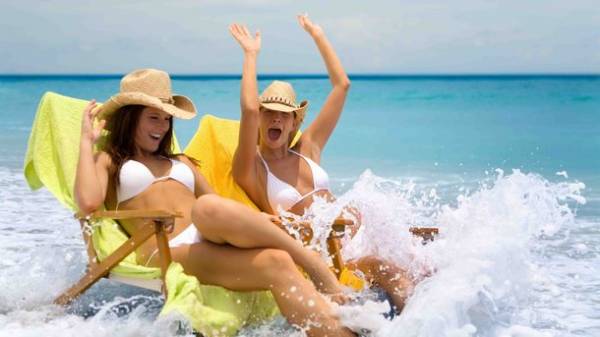 Summer is in full swing, and the inhabitants of the Dnieper actively planning a vacation. "Today" figured out what direction this year the most popular among the citizens and how much it costs to stay at local and foreign resorts.
According to the Director of the travel Agency in Margarita Belikova, despite the fact that now there are many tours available in Europe, citizens still prefer Turkey. "People now want to go on vacation and realize how much money they will spend. For example, you can buy a ticket for two for $800 in a nice hotel in Antalya and not to worry about meals and other expenses, because there are "all inclusive," says Belikov. — Buying a bus tour in Europe for 200 euros, should take into account that you will have to spend money on food, excursions. Only a Cup of coffee in Vienna is worth five euros, because the costs are increasing. Cheap tours to Europe are in demand in most of the cases in young people and couples without children. But the family mostly went in a hot country, and drive".
According to experts, this year there is the usual demand for domestic seaside resorts. And if on the Azov sea still go because it's so cheap, the tickets on the black sea coast reluctant to take because of high prices and mediocre service.
"The child this year was often ill, and we decided not to drag him overseas, so he was in Koblevo. Room with a sea view in a nice local hotel at a cost of 2800 UAH per day, it is very expensive for Ukraine, tells us dnepryanka Marina Kovalchuk. — Yes, the hotel was decent, but beyond that it was better not to go, because the infrastructure of the resort is limping on both legs. In the same Turkey, the hotel would have cost us a little bit more expensive, but food and flights, and then we ate at his own expense, so I think financial still lost."
By the way, calling about a dozen hotels on the Azov and black sea coasts, we found that even in high season there's a virtually anywhere. Until the end of August is painted is that the cheapest options — up to 500 UAH per night per room. "Tourists have learned to count money. Why pay $700 for a vacation in Odessa, if you have the money to fly to Tunisia and get new experiences? — asks the travel agent Vitaly Ivashko. — By the way, in Egypt, after the recent events, it is possible to fly all for $300 per person. Their hotels are empty, tourists keep and entice in all ways".
However, by the time the heat subsides, the expert expects a major increase in demand for cheap tours to Europe. According to him, already now people are beginning to book such tours in the fall. Popular are Hungary, the Czech Republic, Romania, Bulgaria. Popular and one which a tourist can see several countries — so, for a relatively modest 6000 UAH thus it is possible to travel for six days, each day passing a new city.
"From the point of view of impressions, the journey promises to be very interesting, but the place will be several people per room, meals not included in the price," says iwashko.
As for the rest on camp sites in the Dnipropetrovsk region, then, according to experts, the demand remained at the same level as last year. Usually they opt for a weekend for a room with a "Soviet" repair on more or less decent camp site, asking for 200 UAH per day, but more modern versions are from 450 UAH.
Comments
comments