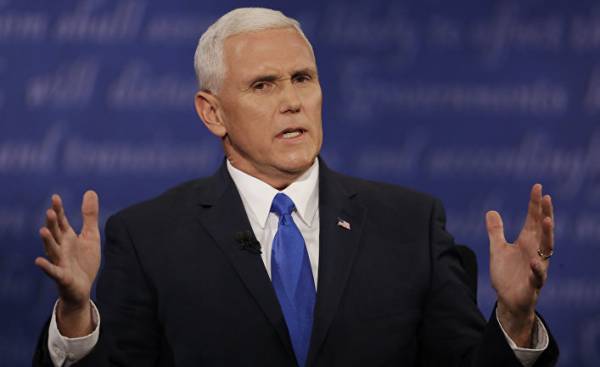 The United States Ambassador in Estonia, James D. Melville, Jr., said that he shared the point of view of Estonia, in fellowship with the Russian demonstration of force is not a provocation, and that provocation is a show of weakness.
"Sunday in Estonia with a visit to Vice-President Mike Pence to emphasize our strong and continually evolving relationship. Since the restoration of independence of Estonia and the opening of the U.S. Embassy on the street, Kentmanni, America and Estonia worked together in the name of increasing the welfare and security of both countries. In 2004, we welcomed the entry of Estonia into NATO and took on enduring commitments to the Baltic region, showing that an attack on one NATO member is an attack on the entire Alliance. Estonia was next to us in Iraq and Afghanistan, and we, too, were close to Estonia," said Melville, Jr. Delfi.
"The Vice-President, Pence will meet Estonian Prime Minister jüri Ratas the President Kersti Kaljulaid and General Riho by Terracom, and even some of the Ministers. The visit aims to underline the leading role of Estonia as a EU President and will focus on the role of digital innovation in the development of Estonia and Europe. In addition, the Vice President will take part in the meeting of the President of Estonia Kaljulaid, Lithuanian President Grybauskaite and President of Latvia Vejonis. As the meeting with the presidents of the Baltic States in the conference on security in Munich in February, Vice President Penny confirmed the promise of the President of trump to stand side by side with the Europe of today and any other day, because we have shared great ideas: freedom, democracy, justice and law," continued the Ambassador.
"After the illegal annexation of Crimea by Russia, the US and NATO responded in a matter of hours and ensure the readiness of Estonia. We share the view that when dealing with Russian show of force is not a provocation, and that provocation is a show of weakness. Our actions speak more than any words: NATO deployed in Estonia and the other Baltic States and Poland battle group the size of a battalion. For this reason, we will place the company in each of the Baltic States during the Russian exercises "West". And that is why we will continue cooperation with Estonia and all our NATO allies on land, water and air, ensuring that our defense Alliance, the Union created on the basis of common democratic values, and to continue serving as the inviolable Bastion of freedom, whom he is almost 70 years" — summed up Melville Jr.
Comments
comments