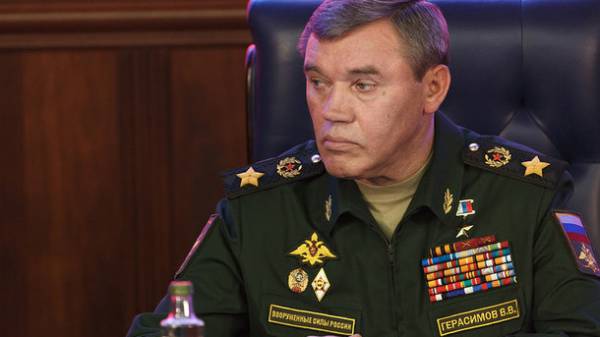 Russia and the United States reaffirmed their readiness to renew the Memorandum of flights over Syria. In the defense Ministry noted that the interview took place at the initiative of the American side, reports TASS.
The chief of the Russian General staff Valery Gerasimov and Chairman of the us chiefs of staff (JCS) Joseph Dunford in the framework of a telephone conversation on Saturday confirmed the readiness to resume the implementation of commitments in the framework of the Memorandum on safety of flights over Syria and work on additional measures to prevent conflict situations, he added in the defense Ministry.
"The focus was the situation in Syria in the context of the agreements reached on may 4 this year in Astana on the establishment of a de-escalation of the conflict in certain areas of Syria. The participants expressed readiness to restore in full discharge of liabilities in accordance with the Russian-American Memorandum on security and the prevention of incidents in the airspace of Syria, and to continue to work on additional measures to prevent conflict situations in the conduct of operations against ID", – stated in the message Department.
We will remind, the Secretary of state of the United States of America, Rex Tillerson, speaking to employees of his Department on Wednesday, may 3, said that between the U.S. and Russia, "almost no trust".
Comments
comments