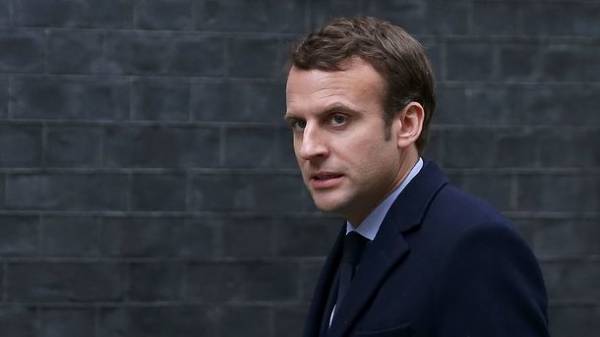 The President of France Emmanuel Makron the need to prove myself, "Norman talks" through the settlement of the Ukrainian crisis, which will allow him to be not only the leader of the "big" countries, but also a politician of the world level. This opinion was expressed in comments to the edition "GORDON" a former officer in the operations Directorate of the General staff of Ukraine, Colonel Oleg Zhdanov.
According to him, macron, probably after a meeting with Putin phoned to President of Ukraine Petro Poroshenko, in order to understand the position of the two parties then consult with Merkel on the Ukrainian question.
In addition, the French President is beneficial to hold the meeting in the "Normandy format", and the decision of the Ukrainian crisis will add to his political weight among the world's "heavyweights".
"Holding the meeting in the "Normandy format" is very beneficial to the Makron. He is President-elect. And if the Makron now begin to solve such global problems as the crisis in Eastern Ukraine, then he is a politician of the world level. That is, he needs to assert themselves and show their best side in the eyes of those of the French. Merkel the situation is the opposite – it has elections soon. And play the lottery, she can not afford. She needs to either be confident in the effectiveness of the meeting in the Normandy format, or to delay its implementation until after the election," – said Zhdanov.
As told Russian opposition Konstantin Borovoy, Russian President Vladimir Putin used a meeting with French leader Emmanuel Macron to promote the idea of the futility of sanctions, and that, in turn, remind me that you need to respect the boundaries of others.
Comments
comments