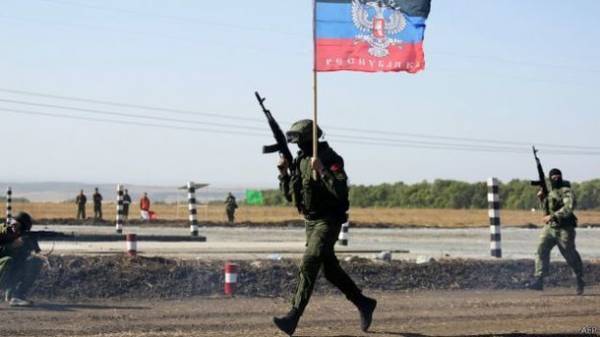 The ranks of personnel of the Pro-Russian troops on Donbass continue to thin out. Gunman with hostages tried to flee to Russia, according to the Main intelligence Directorate of the defense Ministry.
Exploration continues to record cases of criminal acts of militants against the local population.
"So, a member of the 11 separate infantry regiment, Minchenko Nicholas (Callsign "BES", the citizen of the Russian Federation) self-willedally left a place of service with the weapon. While the shelter took a woman hostage and tried to continue to enter the territory of the Russian Federation", – stated in the message of Gur.
Earlier it was reported that in the ranks of the enemy in the Donbass deteriorating conditions due to incompetent commanders. Fighters refuse to fight.
Also earlier there were cases of escape. In units of the militants, a growing number of cases of unauthorized abandonment of service.
Comments
comments