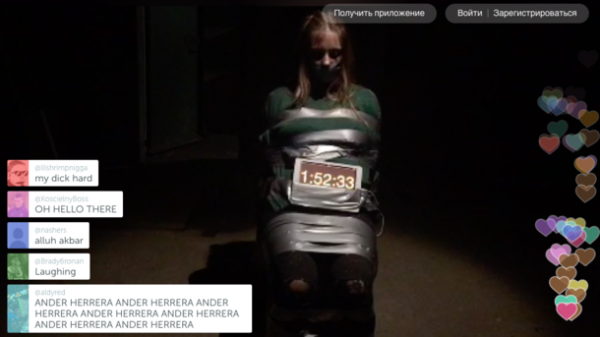 On may 29, the users of 4chan and Russian onigbogi "Dvach" drew attention to the stream of Periscope. Live shows the girl sitting tied to a chair with an iPad on his knees. On the device started a timer, counting down to midnight from 29 to 30 may (Moscow time) – TJ.
The original stream was called sdrjh434hgfg3, then it ended, and the application began to be broadcast with different names. Recording live permanently deleted, the broadcast ban.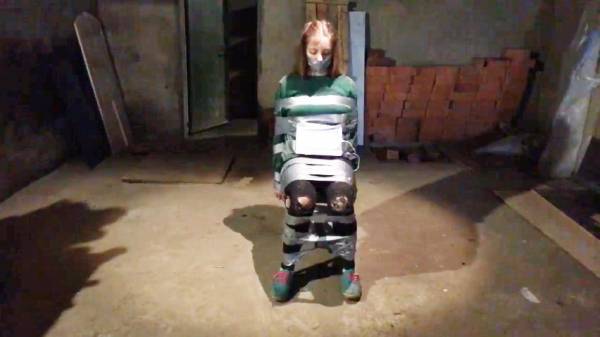 As noted, in the frame at eight o'clock the lights went out. The girl in the frame does nothing, occasionally moving and breathing. In the background sometimes you can hear steps, the sound of passing cars. In addition, the background is broadcast live radio "Moscow speaking".
Twitter users suggested that what is happening is part of the promotional campaign of the game Get Even. The psychological horror was postponed because of the terrorist attack in Manchester, and in one of the trailers it showed the girl, tied to a chair.
Hopefully the livestream is just some promotion for the game Get Even, seems very similar but who know pic.twitter.com/0wl0VwvAE6
— hiren! ヒレン (@hiren_trip) 29 may 2017
"I hope that live is just a promotional campaign games Get Even, it seems, but who knows"
"Dace" I noticed that in the broadcast interruptions in the operation of radio and lighting happened when Moscow launched a powerful hurricane. Then the users said that you hear in the background of the live sounds of the heavy rain.
On 4chan managed to take a screenshot when in the room with the girl flashing light. You can examine the room in detail.
Stream is closed every 15 minutes, after which the authors create a new one.
30 minute there was recursion: radio "Moscow speaking" told about "the stream, which sounds "Moscow speaking"". Then video stream was ripped again.
Radio "Moscow Says" monitor the radio and trying to contact the girl in the air. She responds to their words and nods. She confirmed that it was seized and that it is in the South of Moscow. On the air came the General Director of the radio station.
The girl revealed that not can stand and stated that he did not know about his fate at the end of the broadcast. When she was brought into the building, she was unconscious. It is unclear how she learned that is located in the South of Moscow, if not saw her brought into the building.
On the 9th minute with a close girl something crashed, like a bottle or a glass.
Comments
comments