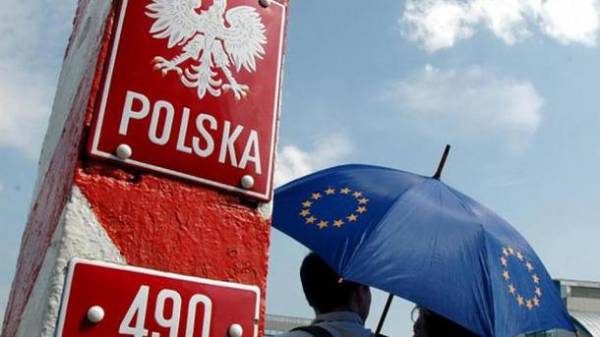 Government of West Pomeranian Voivodeship of Poland on the orders of the Minister of defence will collect information about residents with foreign origin. A letter to the Governor, which was sent to representatives of local authorities, leads the channel TVN24, reports "Ukrainian truth".
The letter requested the local authorities to provide information about those of other nationalities who have Polish citizenship or other citizenship and those who have a residence permit in Poland.
Information, as noted in the letter should be provided on the basis of the law on crisis management.
"Given the current situation in the EU, it is natural that the state possessed information about foreigners within the territory of Poland" – said the Deputy head of the defense Ministry of Poland Michal dvorchik.
"Do not forget that the perpetrators of terrorist attacks in recent years were people who came to Europe as illegal migrants, or those who lived in Europe in the second or third generation," he said.
Against the collection of information on foreigners acts of the opposition "Civic platform" because, in her opinion, such actions lead to the linking of the terms "threat" and "aliens".
"Most of them have never broken the law. Let me remind you that nearly half a million poles are members of other nationalities", – said the Deputy of Civic platform, Slawomir Nitras.
The wound was reported that the launch of a visa-free regime between Ukraine and the EU on Polish-Ukrainian border will increase the number of refusal of entrybecause of a visa-free regime will try to take advantage of the face, which previously could be refused entry at the stage of obtaining a visa.
Comments
comments