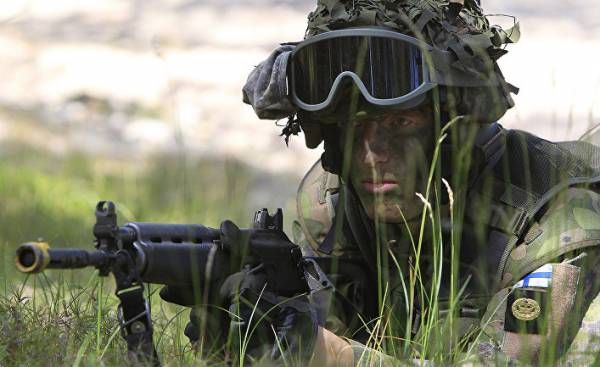 The government of Finland on Thursday announced a formal report on defense policy. The government aims to increase the readiness of the defence force to act in the changed military situation in neighbouring Finland territories. To achieve this goal, the government is proposing, starting next year, to allocate additional 55 million euros annually.
According to the Minister of defense Jussi Niinistö, in this decade, the emphasis in defence policy will be put on the development of ground forces, and especially forces of fast reaction. The number of troops in wartime are planning to increase to 280 thousand people. In the coming years Finland will renew the fleet as the air force and Navy.
As noted Niinistö, readiness rapid response to military threats can be achieved through well-trained and equipped operational troops, as well as easily equipped force local destination. In total the funding of the defence forces are to be increased by € 150 million per year starting in 2021.

"Russia is not a threat to Finland"
At a press conference the Ministers stated that Russia does not pose a direct threat to Finland. Also, according to Ministers, the Russian leadership gives no evidence of desire to interfere in the Affairs of Finland.
For cooperation with Sweden "is not put any restrictions"
Defense Minister Niinistö said that Finland is to strengthen international cooperation in the defense sector. In addition to the EU, NATO and the United States, the Minister highlighted Sweden, for cooperation with which "previously not put any restrictions".
The report did not like the left opposition
Representatives of the left opposition has called the report superficial. In particular, the question of defense cooperation with Sweden is unclear. The published report is the latest in a series of reports on security policy of Finland. Last year was drawn up reports on internal security, security policy and foreign policy, as well as a report about NATO.
Comments
comments