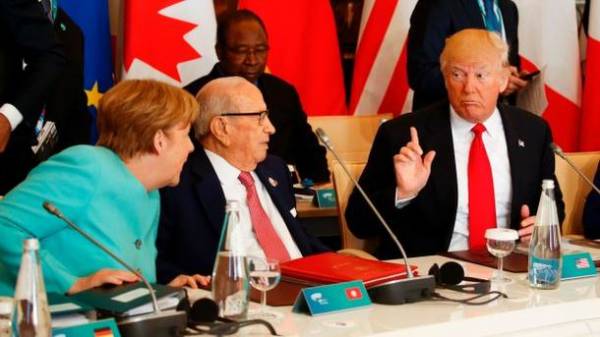 Now Ukraine is not the first place on the agenda of the US and Europe to solve their personal relationships. This opinion was expressed in comments to the edition "GORDON" Ukrainian political analyst Sergey Tolstov.
According to him, the West can use the conflicts in Syria and Ukraine, to put pressure on Moscow.
"Allied relations between Washington and Moscow can not be, because Russia remains one of the main world threats. But I don't know how it could help Ukraine. We see that the us reduces military assistance to us. That is now the United States and Europe, first of all, discuss their own relationship. The Ukrainian question moves for them by the wayside. Assume that Western leaders spoke about how the armed conflicts in Ukraine and Syria can be used to influence Russia. In General, the last in Brussels for a meeting I would call the presentation," said Tolstov.
He also noted that NATO will not affect the situation in the Donbass and the conflict will continue in its present form.
"The common position of NATO is that the main threats to the countries – members of the Alliance is terrorism, and Russia. And so, we need to increase military spending and to strengthen the defense. The same Baltic States do not exactly refuse to help. However, it is not clear how NATO's position can influence the situation in Ukraine. In my opinion, the conflict in the Donbass will remain in its current form. At the NATO summit little was said in fact. No specifics I heard. At least, judging by public statements. That is no reason for optimism I do not see. NATO's position on Ukraine has not changed," – said the analyst.
As reported, the leaders at the summit "the big seven" (USA, UK, Canada, France, Italy, Germany and Japan) stood up for Ukraine and stated that it would not recognize the annexation of Crimea.
In addition, the summit agreed that the implementation of the Minsk agreements by all parties is the only way to resolve the conflict in the Donbas.
Comments
comments