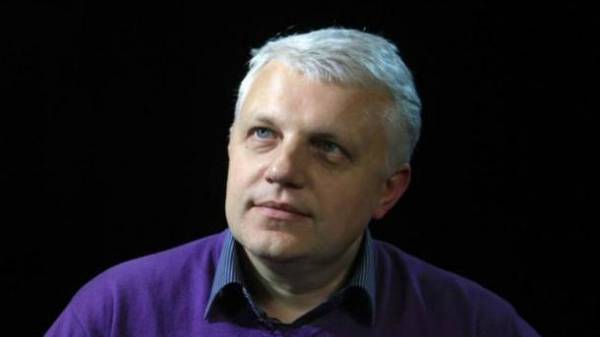 The Minister of internal Affairs of Ukraine Arsen Avakov said that one of the participants in the investigation of the murder of journalist Pavel Sheremet made a mistake that forces now to recheck all the material, peredaet "24 channel".
"There was a situation in which was made by one of the staff technical or, let's say, other negligence which, in my opinion, everything is not significantly affected… but the presence of such negligence in one case out of almost 2 million, has forced us to completely rework the whole array again, testing each of the facts, and we are now doing that," said Avakov.
According to the Minister, the journalists, who conducted their own investigation and found the facts, had to share this information with the investigation.
"The investigation is investigating, and at this time the journalist becomes known additional fact, and the journalist does not share this additional fact with the investigation, and making a movie. I think it looks a little strange," the Minister added.
Avakov stressed that the concealment of facts from the investigation is a crime.
The day before, on may 24, the General Prosecutor of Ukraine Yury Lutsenko, reporting in the Verkhovna Rada, said that in the murder case of Sheremet a result erred in not removing one of the most important videos.
In turn, the head of the security Service of Ukraine Vasyl Hrytsak said that the SBU confiscated the CDs at one address only in the investigation of the murder of Sheremet and handed them over to the National police errors in the investigation, which previously said the attorney General, secret services are not affected.
As reported, on July 20, 2016 at 7: 45 in the center of Kiev were blown up the car of the leader of "the Ukrainian truth" Alyona Pritula, which was Sheremet. The journalist died on the spot soon after the explosion. Investigators said they consider the priority version of murder Sheremeta his journalistic activities in Ukraine and other countries.
Comments
comments