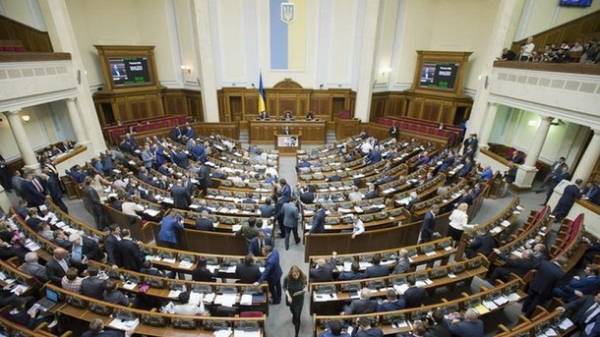 The idea of granting consent for the criminal prosecution of people's Deputy group of the "Vidrodzhennya" Gennady legumes submitted to the Supreme Rada of Ukraine. This was announced by the head of the parliamentary Committee on rules Pavlo Pynzenyk.
"According to my information the view already arrived at the Verkhovna Rada and registered", – he told reporters on the sidelines of the Verkhovna Rada on Wednesday, may 24.
According to Pynzenyk, the relevant Committee representation has not yet been received.
The head of the profile Committee also noted that the submission only applies to giving consent to the criminal prosecution, for permission to detain and arrest him.
According to Pynzenyk, other MPs have not yet received.
Earlier, Prosecutor General Yury Lutsenko confirmed our intention to make a report in the Verkhovna Rada on may 24.
On the question of whether he is preparing for submission to Parliament submission on removal of inviolability from someone from the people's deputies Lutsenko answered: "There hear". The attorney General also announced that the Prosecutor General's office has prepared three views about removal of inviolability from deputies.
However, later the press Secretary of the Prosecutor General Larisa Sargan reported that two of the three ideas are being worked out and will be made only one representation.
Comments
comments