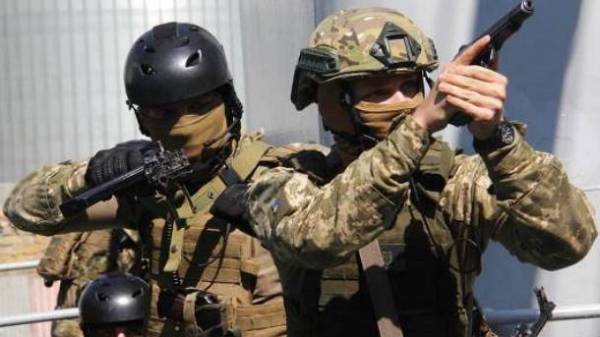 In a special operation of security forces on anti-corruption raids throughout Ukraine were detained 23 officials. This was at the briefing said the chief military Prosecutor Anatoly Matios.
According to him, detained 23 officials suspected of corruption acts.
"The former head of the Ministry of revenues in Dnipropetrovsk region, the former chief Mindohodov in Luhansk region, head of the tax Crimea, several heads of almost all the regional tax Inspectorate of Kyiv, Poltava Deputy tax administration, Deputy head of the Ministry of revenues Kharkiv region, heads of tax in Poltava, the head of the state tax administration in Kharkiv region Ruzibiza, head of the State tax administration in the Kharkov area the General-the Lieutenant Denysiuk," – said Matios.
He stressed that the searches are carried out in relation to the management of tax administrations and other areas.
"This is only the first wave of arrests on this production," – said the chief military Prosecutor.
As already said Matios, in 15 regions of Ukraine, the security forces carried out anti-corruption 454 search on the case of corruption criminal organization of ex-President Viktor Yanukovych, in particular the former Minister of income and fees Alexander Klimenko.
Comments
comments